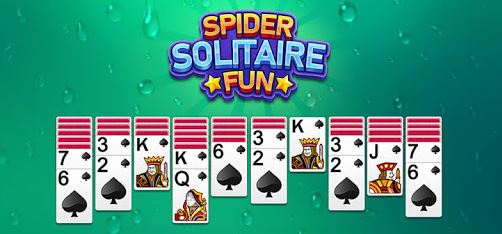 The newfound increase in time at home has lead to many exploring or developing new hobbies. For some, it spending more time with kids, exploring more places close to home and making sourdough starters. Others have taken to binge watching shows, planting their own version of victory gardens or trying new restaurants via takeout. If none of those ideas appeal to you, perhaps trying out a new game is just what you need to get out of your quarantine rut. Read about one of them in mobile app form, and why it is worth getting, below.
Spider Solitaire Fun
Price: Free
Category: Card
Version: Varies by device
Developer: Top Solitaire Games

Uninstall the app:
1. Go to Settings menu
2. Choose Apps or Application manager
3. Touch the app you want to remove
4. Press Uninstall.
Spider Solitaire Fun is an exciting and classic card game in app form. Based on the spider solitaire game you know and love (or would be interested in learning), it features cool things like coins, varied backgrounds, card faces/backs with designs and plenty of animations. Continue reading for some of its highlights.

The App's Highlights

The Spider Solitaire Fun app offers tons of amazing features and benefits to enhance game play. Here is the scoop:

Challenges to Entice You: Unlimited challenges entice you to play better and harder than ever before. It is the classic spider game play, with a twist!

Creative Tools Abound: Find tools such as "Star Chest" and "Backpack" to make for an even more exciting game.

Catch Stars: When you catch enough stars in the "Star Chest," more designs will pop up. You never know what you will discover.



Customized to your Liking: With dozens of card faces and backs from which to choose, pick ones that match your personality. Candy or diamond cards, anyone?

Daily Challenges to Pass: If you cannot get enough of card games, pass extra challenges to unlock bonus awards.

Theme Choices: Customize themes however you want.

Multiple Suit Modes: Play with 1-suit, 2-suit or 4-suit modes. All are supported.

Just tap: Move cards with a simple tap, drag or drop.

Left-Handed Mode: Perfect for lefties!

Auto-collect Cards: One less step once you end the game.

"Undo Moves:" Mess up? Get another chance to make the move you want.

Helpful Hints: The "Hints" feature is a treasure trove of knowledge. Want one now? "Magic Wands" will up your game!

Play in Multiple Languages: No matter what you speak, enjoy Spider Solitaire Fun!


Connect Offline: Want to play, but have no connection? No worries! Play offline.

Get Support: A handy email address offers support for players who may encounter app glitches.

Free: All of these features come at no cost to you.

Our Review of Spider Solitaire Fun

Is Spider Solitaire Fun worth a download? We think yes. It is great for those who like to learn new things, play games or enjoy classic Klondike Solitaire or Patience Solitaire). Its features make it stand out among other game apps, and its features are endless. If it is of interest to you, install it today! Get playing to make the days a little less boring and a lot more fun.