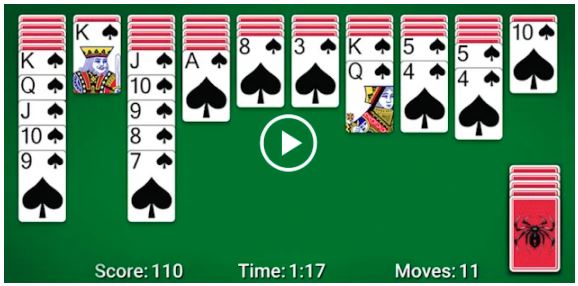 Gaming is a way to sharpen your mind and ease stress. There are plenty of puzzle and nostalgic style games that players enjoy on a daily basis.
Spider Solitaire For The Solitaire Player
Those who love playing solitaire most definitely have to give Spider Solitaire a try. This version of solitaire has been created by Mobilityware for android devices. Over a million users have downloaded and enjoyed this free to play solitaire game.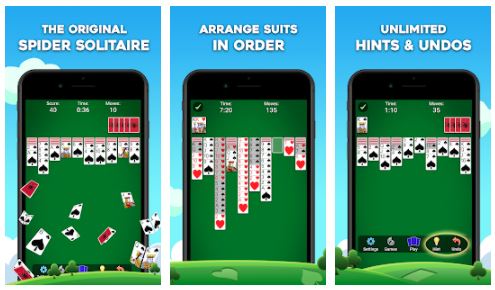 Ditch the deck of cards and download fun to play Spider Solitaire. It is unrealistic to be expected to pull out a deck of cards and play a fun game of solitaire. Spider solitaire downloads free and allows you to play the game whenever you have some downtime. It is quick, convenient and rewarding to play.
Spider Solitaire
Price: Free
Category: Card
Version: Varies by device
Developer: MobilityWare

Uninstall the app:
1. Go to Settings menu
2. Choose Apps or Application manager
3. Touch the app you want to remove
4. Press Uninstall.
Features of Spider Solitaire that players love
Players love Spider Solitaire because it is easy to play while engaging and challenging. Users are able to decide whether they want to play only one suit of cards or if they want to play up to 4 suits. This ups the difficulty level of the game which keeps it engaging. In addition to the 4 levels of play, Spider Solitaire also features trophies rewarded within the game for the completion of daily challenges and goals.
Players are also given the opportunity to completely customize their deck of cards and the gaming background. This gives gamers the feeling of playing a trusted and unique game. It is extremely calming and comforting to log in and see your settings just as you like them for your favorite card game.
Benefits of playing Spider Solitaire
Spider Solitaire is extremely beneficial to players health and well-being. Solving puzzles and card games helps to keep the brain focused and alert. These brain training exercises have been linked in medical studies for memory care and have shown positive impact on the brain. Many individuals also feel instant stress relief when they log into their Spider Solitaire customized game and begin playing. You are able to let the stress of the day slip away while you focus your thoughts and energy on something engaging and fun. Solitaire is a old fashioned favorite for those who enjoy puzzle games and card games. When you add in the competitive nature that the leader board establishes combined with the daily challenges and goals, there is no wonder why this game is such a hit.
Pros of playing Spider Solitaire
Endorphins released as players focus on the game, this can create an over all stress relieving sensation
Strategy and focus is increased as puzzles are solved
Online community of friendly competition is created by the standings on the leader board
Cons of playing Spider Solitaire
It is easy to get sucked into the fun of the game and lose track of time
As with all apps, in some cases, the app may need to be uninstalled and reinstalled for best operational function
Don't hesitate, play Spider Solitaire
There are plenty of games that players can download for free nowadays but the nostalgic feel provided by Spider Solitaire cannot be beat. The convenience of being able to select your deck of cards and back ground combined with the friendly rivalry that the leaderboard creates, makes this game a top choice for card loving game players.
With over 100 million users and the free download, there is no reason to wait on enjoying this favorite game today. Solitaire is a old favorite for many and those who enjoy puzzle and card games will agree, don't hesitate, play Spider Solitaire today.