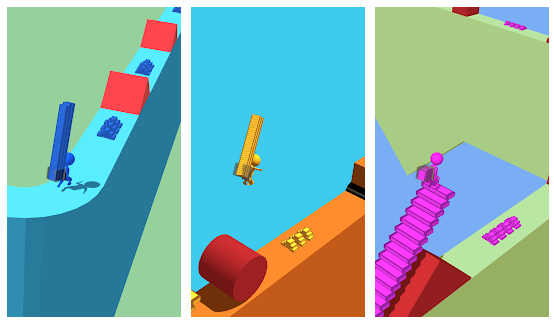 Stair Run is a free to play mobile game that is available to download on the Google Play Store. The app is a 3D runner with a unique building mechanic that puts a spin on the classic endless runner formula. By building stairs, you'll guide your character through dozens of difficult stages on your quest to avoid a faceplant.
Stair Run
Price: Free
Category: Arcade
Version: Varies by device
Developer: VOODOO

Uninstall the app:
1. Go to Settings menu
2. Choose Apps or Application manager
3. Touch the app you want to remove
4. Press Uninstall.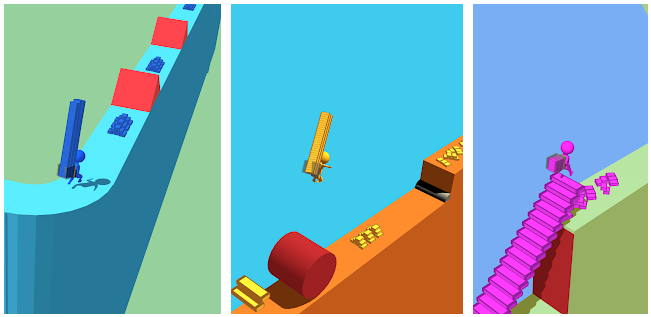 Features
After the initial install, the first thing you'll notice is how the game gets right into the action. There are no loading screens or company logos to sit through. The first level appears instantly and you can start playing with just one click.
The controls are very easy to grasp as the character can be maneuvered just by tapping the screen. Each tap creates a stairway that can be used to avoid obstacles in each stage. As long as you have enough bricks, you can create staircases that extend to the clouds. This light resource management becomes increasingly exciting as you progress into the later levels.
Benefits
The best part of the app is the amount of content you get for free. There are more than enough levels to keep you occupied for weeks on end. If you get stuck on a particularly challenging sequence, you can skip to the next level by watching an ad. Anyone who has ever gotten frustrated while playing a game will surely appreciate this quality of life feature.
Pros
The core of what makes Stair Run so great is how simple it is. Anyone can download and play the game without any hassle. The gameplay only requires one finger to operate fully, so even people with hand problems can master the controls quickly. While the game is quite simple, it provides a great deal of hidden depth as you advance to the harder stages.
The key to this depth is the building and resource management that becomes increasingly more challenging to balance. The early levels give you more than enough bricks to play however you want. Once you get farther in, you only have so many resources to work with. This creates a series of interesting puzzles where you must figure out the most beneficial times to lay a new staircase. These puzzles are by far the most fun I had with Stair Run.
Cons
As great as Stair Run can be, there are a few things that could be improved in future updates. The main thing that begins to dawn on you is how intrusive the ads become in subsequent levels. Considering the length of the title, an option to pay a dollar or two to remove ads completely would have been an excellent addition.
The other issue that hampers the later levels is the overall performance. The game is prone to lag spikes that will cause you to crash into an obstacle unnecessarily. While it doesn't happen too often, it is very noticeable when it does.
Conclusion
Overall, Stair Run is a great game that is well worth trying out. It is very simple to pick up and play whenever you have a few minutes of downtime. That being said, you will have to contend with ads during gameplay. This shouldn't bother anyone who has been playing mobile games for some time but is important to consider. If you have a few minutes to spare, Stair Run is a great way to kill some time.