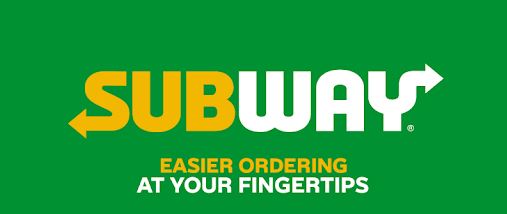 Keeping one's health in check is important. For these times, there is an alternative: SUBWAY. The app makes it easy to order food on the go, so you can get taste, not calories
Get your classic turkey sub, a green-filled Veggie Delite or all the cookies with the SUBWAY app. When you are hungry, order ahead through Express Pickup, earn points, get coupons and more. Just swipe!
SUBWAY®
Price: Free
Category: Food & Drink
Version: Varies by device
Developer: SUBWAY Restaurants

Uninstall the app:
1. Go to Settings menu
2. Choose Apps or Application manager
3. Touch the app you want to remove
4. Press Uninstall.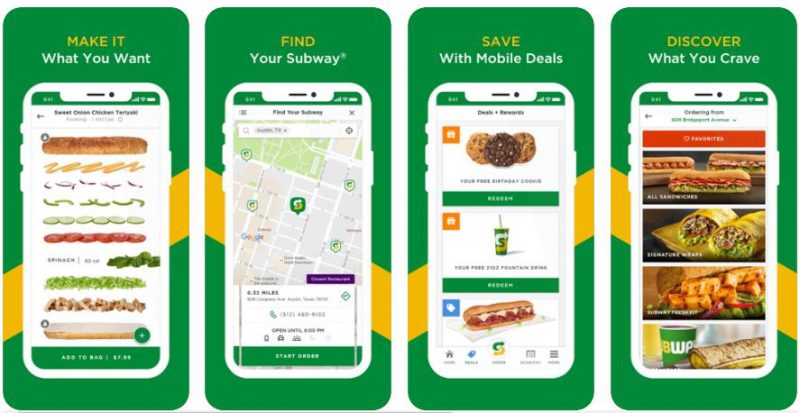 The App's Benefits

Not only can SUBWAY keep you full, but it has other pluses as well.

Find a New Favorite: Always have a go-to order, but want to switch things up? Search through menu items, featuring tasty pictures, to find something new to get.

Get Rewarded: Subway MyWay Rewards are in the app, so you can earn whenever you buy. Get Surprise Rewards, deals and more. Eat more, save more.

Digital Deals: Get deals within the app, personalized to you and your eating habits.

Build it: Thanks to helpful pictures, "build" your sandwich right in front of you, just like if you were in the restaurant. Swap out or add extra toppings (all the cheese, please!), toast bread and more. The options are as varied as your imagination.

Make it Special: Add suggested toppings, thought up by the Subway experts, to your meal. Prepare to be wowed.

Save Go-to Orders: Name and save orders to make reordering easy. No more wasting time digging.
Pay: Pay using mobile wallet or via the app. Goodbye, cash!

Find: Browse locations near you, get directions, hours and other information, like if a drive thru or breakfast is offered.

Feedback: Give feedback on the app via a help email account.

Please note that mobile ordering is not available at all restaurants.

Our Review of the SUBWAY Mobile App

Regardless of whether you love Subway, sandwiches in general or just want convenience, our team recommends that anyone who is craving a sandwich download the app. It has an easy install process, and gives you what you want faster. Save on the eats you love, and be sure to stock up on those cookies! Who is hungry?