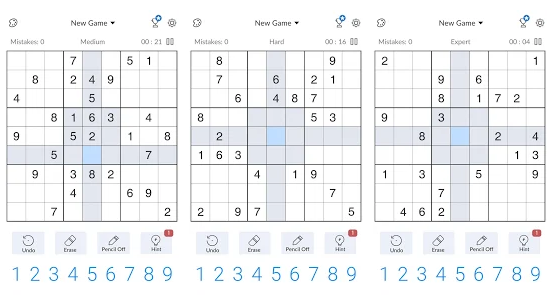 2020 will be one for the books, thanks to the ongoing COVID-19 pandemic. It looks like we will need to keep up diligent hand washing, mask wearing, social distancing and observing quarantines and local, state and federal mandates well into next year.
We are tired and exhausted from dealing with this, but we must keep it up to stop the spread. If you are looking for something new to do than reading the latest news, tuning into yet another video meeting and baking all the sourdough bread, check out Sudoku - Free Classic Sudoku Puzzles. It could be just what you need to beat the COVID fatigue and upcoming winter blues. Check out our review below to learn more.
Sudoku – Free Classic Sudoku Puzzles
Price: Free
Category: Puzzle
Version: Varies by device
Developer: Beetles Games Studio

Uninstall the app:
1. Go to Settings menu
2. Choose Apps or Application manager
3. Touch the app you want to remove
4. Press Uninstall.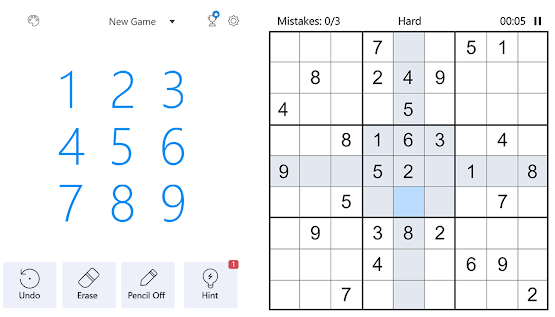 Features and Benefits
Sudoku - Free Classic Sudoku Puzzles offers a way to challenge your brain and boost your skills. After all, there is only one solution to each puzzle! This game of logic is challenging, yet fun. Stay entertained while smartening up, it is a win-win!
Pros and Cons
So, what are the pros and cons of Sudoku - Free Classic Sudoku Puzzles? We will explain.
Pros
5000+ Puzzles: Plenty of puzzles to try!
New Puzzles Weekly: Looking for a change? Over 100 new puzzles are added on a weekly basis.
Keep your Brain Sharp: Get thinking, making decisions and testing your luck when you play the game.
Multiple Difficulty Levels: Choose from four levels, from beginner to advanced.
Be Challenged to Win: Complete Daily Challenges to get trophies. Pretty sweet!
Pencil Mode: Opt to 'write in' answers,' if you so choose.
Duplicates: Highlight duplicates to note and get closer to winning.
Themes: Choose the theme that speaks to you.
Get Hints: Stuck? The app will offer up helpful hints to help you along.
Cons
Difficult: Sudoku is not for everyone, as it is difficult to learn how to play.
Ads: The app contains ads, so this is not a distraction-free playing experience.
In-App Purchases: Some features of the app are not accessible for free after install. You must pay to get them.
Conclusion
The Sudoku - Free Classic Sudoku Puzzles mobile app is great for those who love word puzzles or a good challenge. For those folks, we highly recommend it. If math, logic and number games are not your strength or cup of tea, however, it might be wise to download something else. You call! We think it is a great way to increase your intelligence, keep minds racing and fill the hours during this strange time. If you are not playing this, then what are you doing? Trying to avoid the mirror to not see your quarantine hair? Watching yet another episode of that show you have seen multiple times and can recite all of the words to? Stress eating cheese curls, chocolates and mac and cheese? Honestly, same, but every once and a while it can be nice to do something new. This app gives you a chance to do just that. Game on and good luck!