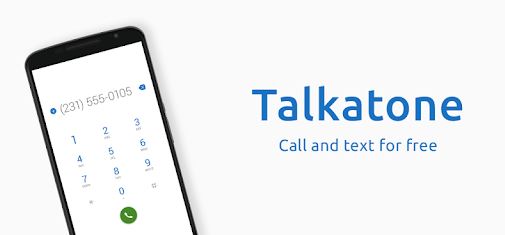 If you are looking for an app that will allow you to be able to have a phone that texts and calls without wasting any phone data, or use service towers, then Talkatone is the app for you. The app has so many features to look into, and then we'll tell you about why we think that you would want to get the mobile app.
Talkatone: Free Texts, Calls & Phone Number
Price: Free
Category: Communication
Version: Varies by device
Developer: Talkatone, Llc

Uninstall the app:
1. Go to Settings menu
2. Choose Apps or Application manager
3. Touch the app you want to remove
4. Press Uninstall.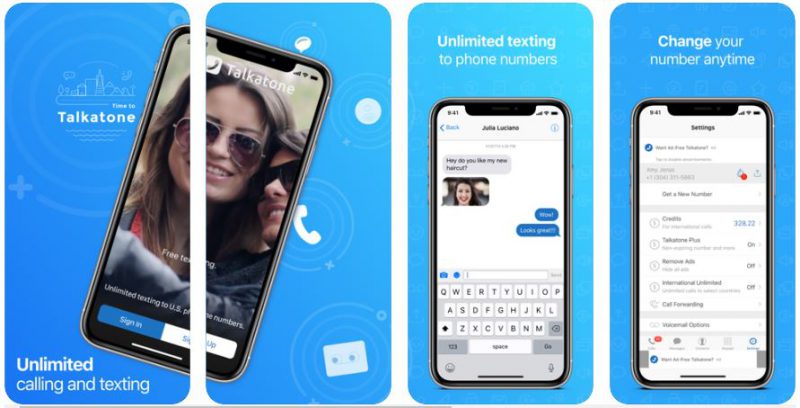 One of the best features is that there are free texting and calling. You can call unlimited to the United States and Canada. You can text anyone without using cell minutes by using the Wi-Fi to avoid wasting cellular data. You can text on Wi-Fi, and it quickly delivers your messages to friends, family, or others. There are free SMS and MMS texting with your mobile number from the U.S. or Canada, and you can make free calls as well. You can also send group texts or MMS messages to all users for free. You will also get a free phone number and use talkatone as your new phone. You can have a number on talkatone, and be able to make calls and send texts. You can get any U.S. or Canadians number of your choice too.
You can also make free phone calls without a cellular plan, and with Wi-Fi, you can call anyone, anywhere, and at any time. You can change your number on the app at any time, making it a burner phone. You can make calls and texts with the app, and change your number once you're done with it. With the app, you can change your number once for free by going to the settings and hitting a new number. You can start calling and texting from your new number, the second after you hit, "Burn Now!" You can send pictures for free. You can start texting photos of anything from your life, from funny to more. You can also text photos to any U.S. or Canadian number for free. You can even send group picture texts to friends and family for free. You can buy phone cards directly on the app and call internationally. You can also get credits on the app and use them when you're traveling overseas.
You can call and text U.S. phone numbers on Wi-Fi without paying those outrageous charges for roaming when you're not in your cellular area. You can also make traveling easier by using the app to call internationally and take your cell phone with you. When you buy the credits, they come at a competitive rate, and if someone calls you internationally, you won't be charged a cent. You can make calls from your tablets with the app, as you can call and text family and friends with the app. You will be able to access free calling and texting when you have Wi-Fi. You will get a free number when you use your tablet. As well as request a second phone number to your tablet with your phone connected as well. They also have a cheap international calling, including the countries of:
• Colombia
• Dominican Republic
• Guatemala
• Honduras
• Mexico
• Nigeria
• And other popular calling destinations.
Why Should You Download the Talkatone App?
If you're sick of paying out the rear for phones, and on top of that, data payments, then this is the app for you. You can make calls for free anywhere in the United States with a Wi-Fi connection. So, there is no contest, give it a free try today, tomorrow, or anytime, this app is 100% free unless you want to pay more, this is the best option for people who are sick of paying their phone bills. Install the app today, and see what everyone is talking about.