Apps offering free texts and phone calls are a dime a dozen, but TextNow stands out from the pack in positive ways. The app originally started out in 2009 as a Voice over Internet Protocol (VoIP) application but achieved quick success and evolution into a mobile virtual network operator (MVNO). What that means to customers is that they get one of the most robust MVNO apps on the planet. Phone calls with text now are free for the most part. There may be some instances where you have to pay for virtual international calls, but domestic calls and even "nearby" international calls are free. Cellphone reception varies based on your local reception but usually is very clear.
TextNow: Free Texting & Calling App
Price: Free
Category: Communication, Popular Now
Version: Varies by device
Developer: TextNow, Inc.

Uninstall the app:
1. Go to Settings menu
2. Choose Apps or Application manager
3. Touch the app you want to remove
4. Press Uninstall.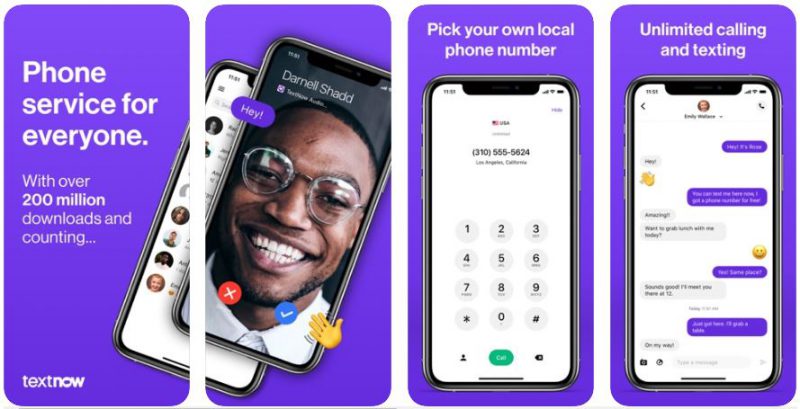 TextNow features a neat dial pad just like a regular smartphone's dial pad. You bring it up by clicking on their phone icon, dial your number, and now you're in call. It's short, sweet, simple, and free to make calls.
Easy Texting
The messaging app stores all of your texts on the lefthand side of your app. You click between your texts to switch to another contact to text. Recently TextNow added a host of emojis to their texting platform and made it much more fun to reach out to friends and family. You can also attach images or gifs to your texts and send them along to increase the good times on this mobile app.
Easy to Install
People report few issues when installing TextNow. It's not an unusually large program, so you won't find the "bloat" you find on other similar apps. While TextNow in its free edition is supported by ads, there are also paid plans that allow you to nix the ads and stick with just neat messages and calls from and to friends and family.
A Nice Selection of Emojis
Expressing ourselves through emoticons is just a part of modern life. It adds flavor and personality to any conversation, and friends can really expand their horizons when they have these emojis at their disposal. App communication is definitely enhanced and made easier with this feature. While TextNow added this feature only recently, they've really done a nice job of implementing this into their already excellent messaging platform.
How it Works
To install Textnow, it's as simple as a quick download on your phone, desktop, or laptop. You download this mobile app, wait for installation, and then open up the program.
1. Sign up for a TextNow account
2. You will receive a phone number through TextNow that will be prominently displayed on the lefthand side of your app
3. To make calls, click on the phone icon on the right side of the app
4. To Text, click on the message icon, add a phone number or contact to the message, and then type away, using emojis if you're in a particularly good mood
5. That's it!
Pros and Cons
What's the good, bad, and in-between of TextNow?
Pros
The company has been around since 2009 and really knows its audience well

The program isn't bloated with additional features that slow it down

Consistent stability while using

Fun array of texting features that spice things up

Still has completely free calls and texts, no strings attached

Cons
Users would probably love to see the addition of GIFs to their text messaging capabilities

Video calls are still not available

Bottom Line
TextNow is an app that has gone through massive transformation in recent years, with increasing popularity and millions of users. They're so popular that now they sell their own TextNow branded phones and cellphone plans. While they're a virtual network still, using other cellphone companies to complete calls, they still offer a nice middle of the road solution for people who want something off the beaten path.
Most importantly, they're still a free service. You can grab this application and still use Wi-Fi to make completely free phone calls and send text messages to the people in your life that really matter to you. For someone trying to budget, this can really net you some big savings, and all it takes it grabbing the application via your smartphone's app store.