Sporting events happen year-round. Whether you're into baseball, football or soccer, it can be hard to get all of your sporting news in one place. Even some of the most well-known sporting news apps don't keep up with some of the lesser-known sports. Thankfully, theScore: Live Sports Scores, News, Stats & Videos fills the gap. The name alone should give you a good idea of what to expect from this mobile app.
As the name suggests, theScore: Live Sports Scores, News, Stats & Videos is a mobile app that makes it possible to keep up with the latest news and scores from a wide range of sports. Its goal is to provide all of your sporting news in one location.
theScore: Live Sports Scores, News, Stats & Videos
Price: Free
Category: Popular Now, Sports
Version: Varies by device
Developer: theScore, Inc.

Uninstall the app:
1. Go to Settings menu
2. Choose Apps or Application manager
3. Touch the app you want to remove
4. Press Uninstall.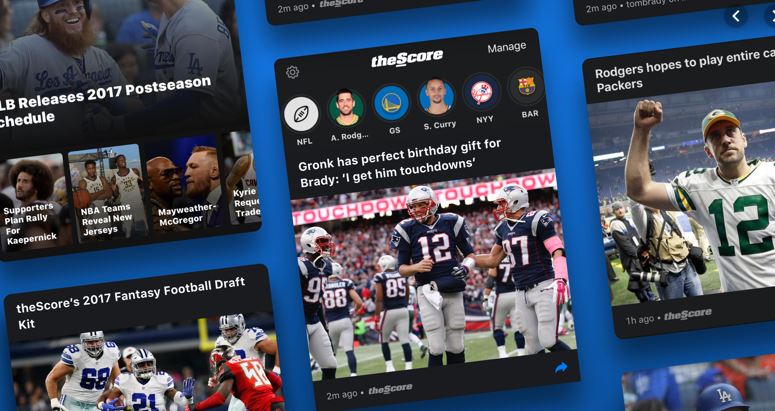 TheScore App Review
On the surface, theScore might look like a traditional sporting news and scores app. However, it was recently updated to deliver even more information. Now, theScore isn't just a good app for keeping up with the latest scores. It's also great for fantasy sports fans who need deep data on all of their players.
With theScore mobile app you can get the latest information about scores, news and player statistics. You can even watch videos related to your favorite sports. While it's nearly impossible to list all of the sports that this app covers, some of the main ones include:
NFL

NBA & WNBA

NHL

PGA

NCCA - Football & Basketball

English Premier League soccer

La Liga soccer

One thing that I really like about the app is the ability to personalize my feed. Despite the fact that the app covers so many sports, I can quickly get updates on the sports and teams that I care about. You can even choose to have real-time alerts sent to your phone as notifications so that you never miss breaking news about your favorite players or teams.
Another cool feature in theScore mobile app is its chat and messaging system. Using the built-in chat, you can talk to other fans about your favorite sports. A public chat page is available on every matchup page. You can also do direct one-on-one messaging if you want.
There's actually not much I didn't like about theScore. The only minor issue is the ads. While they aren't as annoying as they are on some other free apps, they're still there.
Final Verdict
If you're looking for a great way to get sports scores and news delivered directly to your phone, you can't go wrong with theScore. With so much detailed information about players, teams and leagues, it's a must-own for all sports lovers. While there are annoying ads, it's a small price to pay for a free app with so much information.