Tidal: A Whirlpool of Exquisite Music Passionate, music fans will applaud and demand access to the Tidal app as soon as they try the free trial. This app is much more than just a music platform. It gives you a taste of how music should sound as it emanates directly from an artist's instrument. Explore the features that make Tidal an app to install right now.

CD-Quality Sound
The issue that plagues other music platforms is the quality. Downloading a compressed file of your favorite song leaves out many details that were once recorded but now silenced. Tidal offers music in larger data packets, which means you get to hear every instrument as it was originally recorded. Tidal is truly a mobile app that's designed for Hi-Fi music enthusiasts. Slip on quality headphones to hear rhythms and melodies that were probably missed with other streaming platforms.
Tidal
Price: Free
Category: Music & Audio
Version: Varies by device
Developer: Tidal

Uninstall the app:
1. Go to Settings menu
2. Choose Apps or Application manager
3. Touch the app you want to remove
4. Press Uninstall.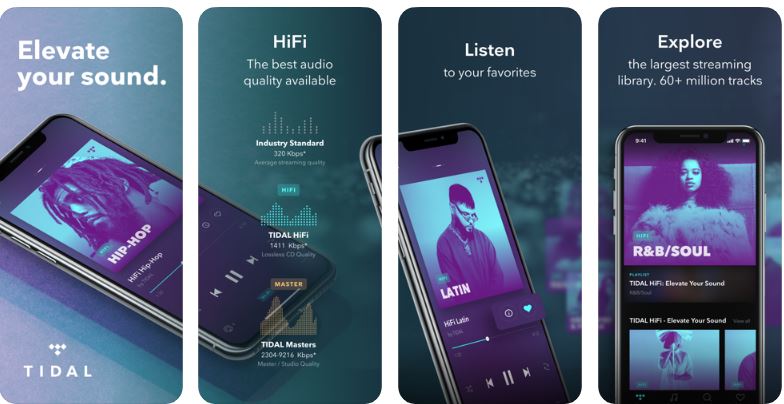 Owned by Artists
Although Tidal started out as a basic music-streaming platform, an artist has essentially bought the company. This fact means that a music insider is now in charge. Music that may have had some legal restrictions in the past can now be released. Other artists who want more exposure are now extremely comfortable with this platform. Listeners benefit with additional tracks that aren't available in other areas. The music world is yours to explore.
Online or Offline Access
Tidal's designers recognize that streaming all the time can be expensive. They give you the option of remaining online or downloading for offline access.
Choose several songs or an entire playlist for a download. The only limit is your storage capacity. Some listeners even add extra microSD cards to their shopping list to keep up with the latest songs.
The download option allows you to keep your music on without access to the Internet. It saves you money on your phone bill along with pleasing your ears when connectivity is spotty.
Experience Music Videos
Tidal's audio quality draws you in, but there's another feature with music videos. Every membership comes with access to nearly 100,000 music videos in high-definition quality. Discover a song, and then watch a video to learn more about the artist. It's possible to spend hours of time with these videos that only make you feel closer to the singer or band. Tap on the video, and cast it to a smart device in your home. Versatility is inherent to Tidal's design.
Create Your Own Collection
Every song played on Tidal has credits and information that you can view at anytime. As you find favorite songs, add them to your playlists. You can create several playlists so that your songs are arranged as you see fit.
You can use your collection to find similar music through the "track radio" function. If you're new to a particular genre, this search strategy exposes you to so much more music. Explore other songs and favorite them as you discover the sounds.
Share on Social Media
A feature that's impressive with Tidal is the sharing aspect. If you're excited about a song, share it on your social-media pages. This feature may not be unique to this platform, however, Tidal has another option. Share an entire playlist if you please. Your mood or personality might be reflected in this playlist. Simply install the app, pay the monthly fee and share as many songs as you like. Artistic expression is what Tidal is all about.
Kick back in your favorite chair, stream Tidal and be whisked away on a mental reprieve. This app continues to be improved as more music hits its library. Be part of the music industry with content that's worthy of the sound booth.