Tik Tok is a free entertainment app from developer Musical.ly and is currently in version 9.1.0, with universally positive reviews from users. The entire platform is music-based and devoted to letting users exchange music videos freely. Users can choose their own songs to attach to any video they want to exchange. It's also easy to pick a song from the Tik Tok app database if you don't want to use one of your own.
Tik Tok
Price: Free
Category: Popular Now, Social, Video Players & Editors
Version: Varies by device
Developer: musical.ly

Uninstall the app:
1. Go to Settings menu
2. Choose Apps or Application manager
3. Touch the app you want to remove
4. Press Uninstall.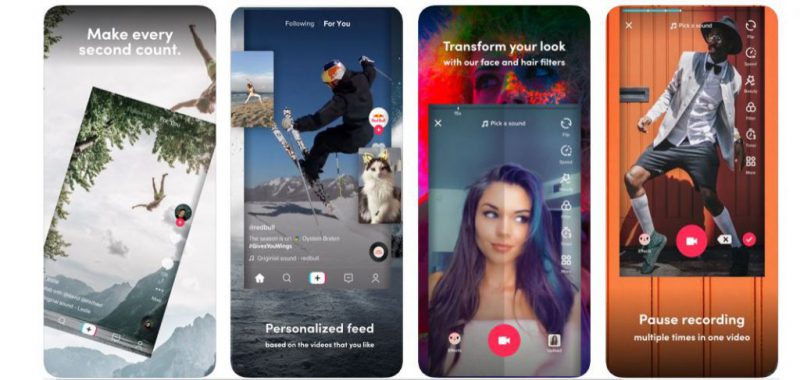 Tik Tok App Details
The app is fully compatible on iOS and Android devices and offers dozens of customization options, like filters for enhanced effects, video editing, the addition of stickers and, of course, the ability to add songs to any video. The Tik Tok app enjoys worldwide popularity because there are literally millions of great videos available for anyone who wants to view, exchange or share them with virtually anyone.
For users who want to get a bit fancy, the Tik Tok download offers several very cool features like cutting, duplication, trimming and merging. And for those who enjoy using emojis, specialized face filters and other sophisticated techniques, the possibilities are endless.
After downloading Tik Tok you'll first notice that the app will begin to suggest certain videos based on your stated preferences. That way, users don't get inundated with suggestions that are not well-matched to their tastes. It's relatively easy to apend a favorite tune to a video. Users don't even have to choose specific "songs," but can instead select a general sound to add to a video. The styles from which you can choose include just about everything you've heard of, like country, rock, jazz, pop, techno and many more.
For parents who want to know, the app is generally appropriate for anyone over the age of 12 because the developers have worked hard to make everything relatively safe and based primarily on the aspect of having fun with music. Compared to the obvious alternative online, this app allows for tons of customization and includes a more select group of music videos that have been edited and improved, in most cases, by users of the app.
If you like listening to music and watching videos at the same time, and who doesn't, Tik Tok will deliver hours and hours of free fun. It's just a matter of getting used to the tools and the way the app works, but that takes just a few minutes.