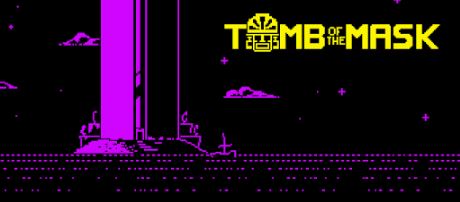 Gameplay is straightforward. Navigate through mazes with a series of swipes in any direction. Old-style graphics paired with modern gameplay concepts makes Tomb of the Mask something special. Players experience an ease of movement and cool avatar features. The style is sort of a maze within a maze. Segmented walls, enemies and other unique events are added to standard maze walls as you progress through the each difficulty level.
Be prepared for a game that keeps you mentally on your toes.
Upon installing Tomb of the Mask, an overview describes an adventurous and energetic game. You'll also see a sign up for a premium subscription. There is a free trial and several package offers like $7.99 per week. Premium subscription comes with four unique masks, unlimited energy, 400 daily coins, and no ads.
Tomb of the Mask
Price: Free
Category: Action
Version: Varies by device
Developer: Playgendary Limited

Uninstall the app:
1. Go to Settings menu
2. Choose Apps or Application manager
3. Touch the app you want to remove
4. Press Uninstall.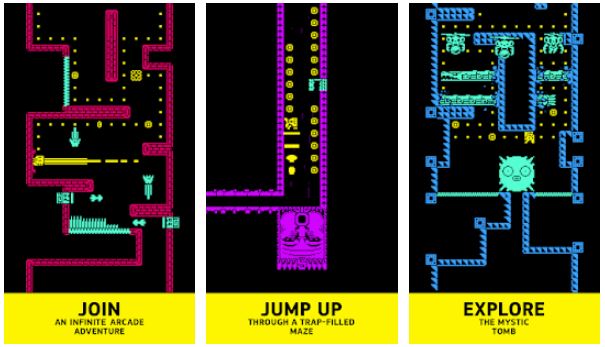 Level announcements are a bit thrilling. First of all, levels are not easy to come by. It took me until stage 10 to reach level 2. When you finally do get there, your level rewards will be listed on an achievement screen. My level 2 reward consisted of a 2x score multiplier and a new mask. Things get a lot more exciting as enemies and wall segments combine in challenging ways.
Arcade vs. Stage Based Modes
Unlike the calculative nature of the Stage Based Mode, the Arcade Mode is about moving through levels quickly. What appears to end the game is some sort of bottom trailing force field. It extends the length of the screen and moves rather quickly. Forget about trying to get every dot. The object is simply to stay alive. And while teleports seem to transport you to a new maze area, the arcade field never stops coming. Endless action will eventually keep every player on edge.
Cool Features: The Power Ups
Tomb of the Mask seems to be designed around two key features: playable mazes and avatar progressions. Your skill level and ability to acquire coins becomes more integral to the game dynamics as each stage is passed. The same can be said for enduring the Arcade Mode. To assist your gameplay, there are several power ups that you can purchase with your coins. This includes shields, freezes, magnets that attract dots, a score booster and a coin addict feature that turns surrounding dots into coins.
Advantages of Shields, Magnets, and Freezes
Shields protect you from those dangerous wall segments, as well as enemies. They allow you to move through levels faster because you can bypass areas that might cause hesitation. Shields become much more valuable at higher levels. I saw my first enemy (and was killed by it) at level 10. At this point, I no longer felt lazy about double tapping to engage my shield. Freezes are ideal for the arcade. Both enemies and dangerous wall segments are neutralized so you can outpace the trailing field. Magnets are especially nice for challenging stage play.
The Lure of the Masks
Your default mask is Travelboy. Other than looking cool, it does not offer any advantage. Upon reaching level 2, you can unlock Cyclops for +20% coins (everywhere). You receive several masks with a subscription. For instance, the Agent mask adds +40% coins (everywhere), +20% magnet (arcade only), and +20% freezes (arcade only).
Note that you are still required to purchase your mask once it is unlocked.