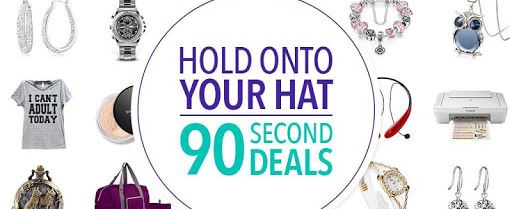 Shopping apps are changing the way we buy things to be more entertaining. Top Hatter takes that to the next level by incorporating the high-stakes atmosphere of auctions with getting great deals.
The app is not a penny auction site because it is free to bid on items. Bids are always free on the app, which is not the case with penny auction sites. Top Hatter operates much like eBay, where vendors sell their items. The high volume of auctions makes the environment very fast-paced.
Tophatter: Fun Deals, Shopping Offers & Savings
Price: Free
Category: Popular Now, Shopping
Version: Varies by device
Developer: Tophatter Inc.

Uninstall the app:
1. Go to Settings menu
2. Choose Apps or Application manager
3. Touch the app you want to remove
4. Press Uninstall.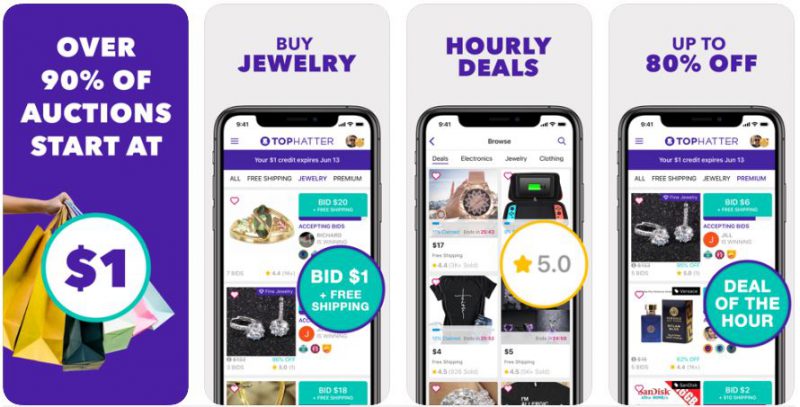 It is always free to bid on any auction on Top Hatter. The only costs associated with an item are when you win the auction. You must pay the auction closing price and any shipping charges. Make sure you keep that in mind when you're bidding.
If you need to cancel an auction, make sure you do so. Failing to pay for an item in the specified time after you've won it is grounds for account termination. Most auctions start at $1 and are only available for a few hours. Top Hatter has a 30-day easy return policy if you are not satisfied with any item you've bought.
The buyer protection policy also offers a refund if you never receive the item. The only downside is that refunds are initially processed as Top Hatter credit. You need to request the credit be converted to a cash refund.
Most Commonly Featured Items
Digital cameras

Purses

Jewelry

Art

Video games

Consoles

Laptops

Tablets

Gift cards

Clothes

Watches

Home Decor

Top Hatter Tips
Shopping on Top Hatter is a much different experience than eBay. The auctions can go by very quickly once you get started with bids. There are a couple of things you should watch out for as a new user, though.
Always check the shipping price of items before bidding. You may see a valuable item like an iPhone going for just a few dollars. Check the shipping terms to make sure there's not some outrageous fee once you've won. It's not common for Top Hatter sellers to do this, but it can happen. Remember, Top Hatter does not charge any fees for bidding or shipping themselves.
Secondly, watch how long the item is estimated to ship. Some auction vendors may take a couple of weeks to send you the item. As long as you're okay with longer shipping times, Top Hatter is a great new way to shop. You can download and install the Top Hatter mobile app to give it a try today.