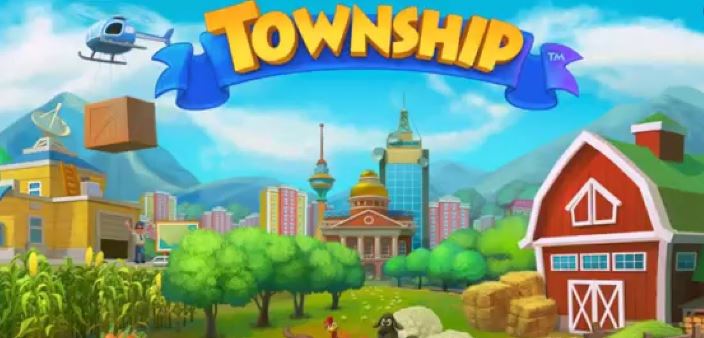 Relaxing farming games are a great way to unwind at the end of the day. If you enjoy turning a run-down old town into a thriving metropolis, then you'll probably enjoy Township. The game is free-to-play on iOS and Android and features many crops to harvest and facilities to run that make gameplay fun.
Players start with a starter town that doesn't have much available in it at all. Growing starter crops and repairing buildings earns XP and coins. Coins can be used to buy factories, community buildings, and even decorations for your town.
Township
Price: Free
Category: Casual, Racing
Version: Varies by device
Developer: Playrix

Uninstall the app:
1. Go to Settings menu
2. Choose Apps or Application manager
3. Touch the app you want to remove
4. Press Uninstall.

More crops and factories become available as you level up. Township also encourages getting your friends involved through social interaction on Facebook. A zoo for collecting animals is now open, and it's possible to donate to friends' planes and trains to help them build the wonders.
Co-op rewards are unlocked at level 19, along with regatta races. The developers are usually pretty good about keeping the mobile app updated with fun new things to do. Township receives a fresh update every one to two months with new crops, decorations, and fun events for players.
The game aims to simulate professional farms and their relationships with the towns they serve. Periodically, you'll receive quests from the townspeople for goods. Provide them, and you will increase your relationship with the city favorably.
Township Features
* Grow a small town into a thriving metropolis
* Farm lots of crops with friends
* Lots of decorations to expand your farm
* Free-to-play farming app
* Zoo collection for finding animals
* Play on Facebook or mobile
Since Township is a free-to-play game, it does feature a premium currency called T-Cash. There are plenty of items in the Township store that offer expedited construction times or decorations for premium currency. Users can also buy more coins using premium currency.
There are ways to earn small amounts of T-Cash throughout the game, but not enough to remain competitive.
Township Pros & Cons
Pros:
* Free-to-play farming game
* Lots of crops to grow and factories to build
* Expand your farm into a massive enterprise of growth
* Play on Facebook or mobile
* Get help from friends for unique rewards
* Decorate your farm with 1,000s of unique items
* Earn Google Play Points on all purchases
Cons:
* Long timers for most buildings
* Lots of pay-to-win items in the cash shop
* Facebook connection required
Should I download and install Township?
If you like farming games and city-builders, then you will probably like Township. The game offers a unique combination of building up your farm and helping the townsfolk that is very satisfying.
The co-op features and helping each other out on the farm makes the game more fun with friends. A Facebook login is required to play the game on the web or mobile. You can ask friends for help directly to develop your town much faster. Otherwise, you can pay for construction boosting items to get your building finished more quickly