There are plenty of match-three puzzle games available on mobile devices these days. None of them match the fun available in Toy Blast, which features over 2,500 puzzles. Millions of players around the world solve puzzles daily, will you join them?
Toy Blast is a mobile app that can be a great way to pass the time. The game features simple matching game play arranged into levels that get increasingly harder as you go. Toy Blast is close to Candy Crush and other match-three games on iOS and Android. Fans of match-three games with plenty of levels will love marching through the game. The developers regularly update it with content and new levels and timed events. Every two weeks, at least 50 new levels are added to the game.
Toy Blast
Price: Free
Category: Puzzle
Version: Varies by device
Developer: Peak

Uninstall the app:
1. Go to Settings menu
2. Choose Apps or Application manager
3. Touch the app you want to remove
4. Press Uninstall.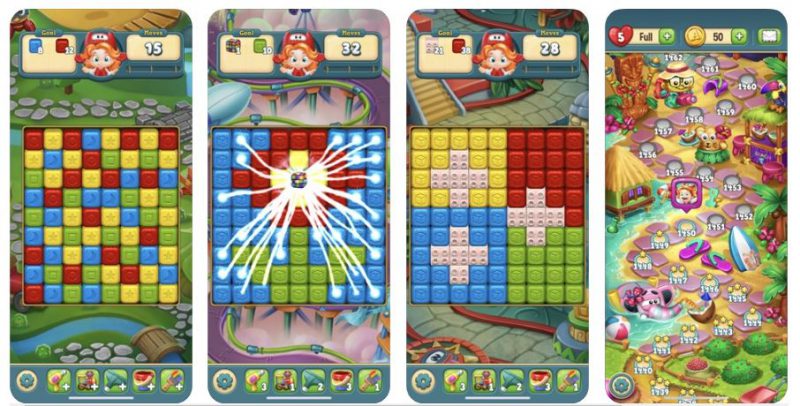 Toy Blast Features
Simple match-three game play
2,500 puzzles and growing
New events every day
Receive new rewards by opening chests you earn from completing levels
Win daily prizes from the spin wheel
Powerful boosters to help you with challenging levels
Compete against friends on the Toy Blast leader boards
Toy Blast - Monetization
The game features an energy system with a limited amount of moves unless you pay for more. The game also features collectible boosters to help in levels, but these can be bought with real money too. The game does not have any advertising, but the in-app purchases are pretty blatant.
Many people in the Google Play Store reviews complain about frequently running out of turns to play. The energy system becomes more challenging as you reach higher levels, which encourages you to buy boosters. You can also earn extra lives by logging in daily, but you're encouraged to spend these free lives frequently.
Should I download Toy Blast?
If you enjoy match-three games with addictive game play, you'll like Toy Blast. The colorful presentation and fun mini-games are entertaining. Since new levels are added every two weeks, there is always something new to play. Sometimes you can win extra lives on the daily spin wheel, which comes in handy.
Toy Blast is a great way to occupy some of your extra time. If you find yourself in the waiting room or riding the bus with nothing to do, it can be fun. You can download and install the app from the App Store or Google Play. Check it out for free to see if this relaxing match-three puzzle game is for you.