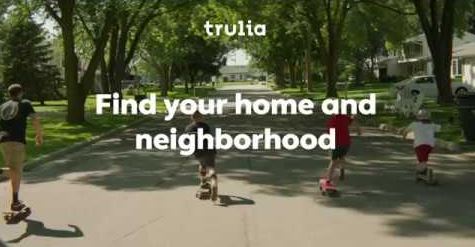 The COVID-19 pandemic has forced many people to consider where they would like to live during and after the crisis. Those in bigger cities, particularly, have been contemplating whether to stay put, downsize or leave for the countryside. Some people are making moves to suburbs and more rural areas, hoping to get through this time with more space and room to move, while others are using this event to finally snap up a house in the city of their dreams, while prices and demand show a slight decrease. While the health crisis has forced the country to adapt, and current and prospective homeowners to think about what they really want (usually access to world-class business centers versus a yard and more quiet), it has put homes on the forefront.
Trulia Real Estate: Find Homes
Price: Free
Category: House & Home
Version: Varies by device
Developer: Trulia, Inc

Uninstall the app:
1. Go to Settings menu
2. Choose Apps or Application manager
3. Touch the app you want to remove
4. Press Uninstall.
With many folks spending more time in their current dwellings, those looking to buy a new home can take advantage of this time to start attending virtual open houses or investigate communities and other places to make the move. Feeling overwhelmed? Unsure how to see homes while travel and traditional viewing events are limited? The Trulia Real Estate app makes the house shopping process even easier.
The Scoop on Trulia Real Estate

When looking for a home, you want to make the best choice for you, your family and your lifestyle. But, where is that? What are the best areas and neighborhoods? Will something come up that aligns with your lifestyle? With Trulia Real Estate's app, all of that will become apparent in no time.

Benefits of the app

Why should Trulia Real Estate be used when looking for a home? Well, let us tell you!

Feel what it is really like: See 34 neighborhood overlays for wherever you search, including important information such as crime statistics, nearby schools, neighborhood reviews from local residents and online neighborhood tours.

Get alerts in real-time: Browse millions of listings, see open house information and make plans. Get screen or push notifications whenever listings are updated or added, too.

Learn more and save your favorites: Save listings that catch your eye, see maps of the neighborhood and broader area and connect with real estate agents who are local to the area.

Customize your search: Create your own map boundaries to narrow down your search, plug in relevant keywords, and select whether you are interested in single family homes, condos or apartments.

See Details: Learn more about the top homes on your list. Click through financial information, pricing details, tax history and countless photos. Also, learn about any non-discrimination laws that apply, if applicable.

Commute Time: We all know that getting to work can be a deciding factor in where you live. See commute times from various properties across transportation methods.

Get it on your calendar: Schedule open houses at a time that works for your schedule.

Calculate cost: See the full cost of living at any of your top picks, with mortgage, property tax, interest, insurance and HOA rates displayed for easy reference.

For renters, the app offers even more, including:

Requests: With one click, contact landlords or property managers, and easily submit applications.

Easily find homes or rentals: Check out floor plans and use the comprehensive search functions to find a match.

Filter by Pets or Transit: Find places near transit or that allow pets, so you can take Fluffy and Fido with you, while getting around easily.

Our Review of Trulia Real Estate's Mobile App

Regardless of whether you are close to putting in an offer, or just looking for dream homes, the Trulia Real Estate app is worth a download. It makes it simple, easy and efficient to find a home you love. And, right now, with houses on the market being so difficult to visit, the app brings that experience to you. See exactly what the neighborhoods look like, read honest opinions and get suggestions tailored to you and your desired lifestyle. What could be better? Feel as if you are there so you can put in an offer and try for your dream home with knowledge and confidence. If you are ready to find your ideal home, install it and get house hunting!