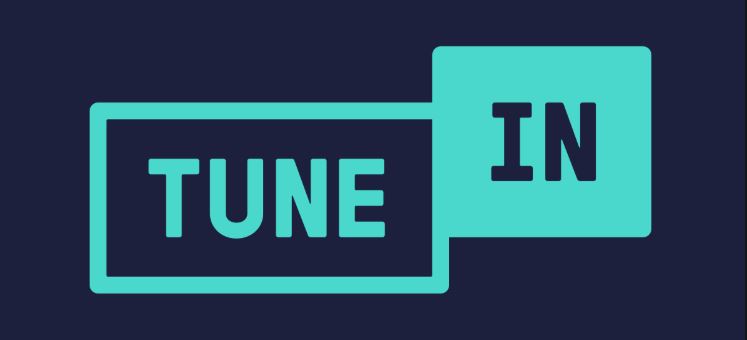 TuneIn Mobile App: Sports, Music and Podcasts Together at Last Discover your next app obsession with TuneIn. This app is much more than just a music resource. It draws in content from nearly every corner of the world, including sports, music and podcasts. A download today means that you can be streaming the biggest sports events in seconds. Keeping up with your obsessions is part of the fun found in TuneIn.
Radio Sources From Any Town
Missing out on your favorite morning show because you're out of town isn't a problem anymore with TuneIn downloaded onto your smart device. There are literally thousands of radio stations from across the globe that are streamed live on this mobile app. Catch up with top urban favorites, or rely on your small-town station for some nostalgia.
Simply scroll through the radio stations offered on TuneIn. The app's developers update this list on a regular basis, so check back for unique additions in the future too.
TuneIn – NFL & NBA Radio, Free Music & Podcasts
Price: Free
Category: Sports
Version: Varies by device
Developer: TuneIn

Uninstall the app:
1. Go to Settings menu
2. Choose Apps or Application manager
3. Touch the app you want to remove
4. Press Uninstall.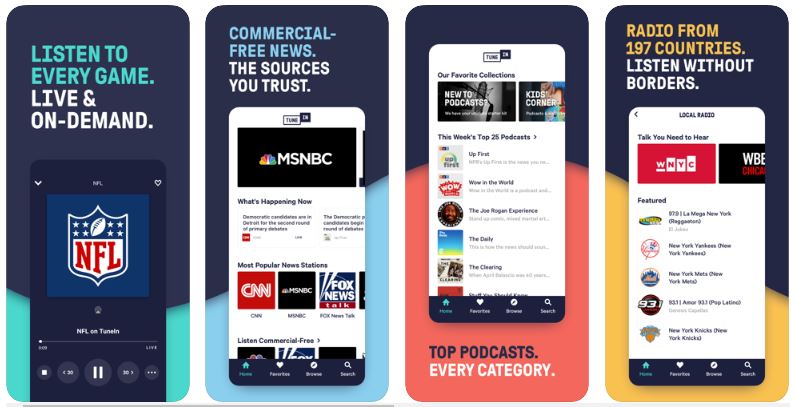 Sports On the Go
Sports fans will wonder how they lived without TuneIn on their devices. Listen to live and on-demand games from the most popular organizations, including the NFL, NBA and NHL. Keep up with your top college teams too. Missing out on sports games is common for fans because of local regulations, but you don't encounter this hurdle anymore with TuneIn added to your device. Live games and commentary are at your fingertips every day of the week.
Music Channels to Move You
When you install TuneIn on your device, you aren't just limited to the radio feature. Branch out to the included music channels on the app too. Find favorite categories by simply searching or scrolling through the playlists. From decade sections to top-40 hits, you'll never run out of music to hear each day.
Indicate which lists are your preferences, and the app will suggest similar content to please any music fan. DJs, bands and songwriters are all part of the TuneIn app.
Never Miss the Breaking News
A distinct feature in this mobile app is the breaking news. Rely on news anchors from CNN or Fox News streamed through TuneIn for the latest information on politics, international concerns and more. Streaming various news outlets is a clever way to stay up to date with the most accurate information. Listen to progressive, conservative or liberal news outlets so that you can make your own decisions on political issues, for example. Combining all of this information into one app will only help you make educated decisions in the future.
Commercial-Free Options Available
Live broadcasts come with commercials, but there is a way to carve these elements out of your listening session. Subscribe to TuneIn for a commercial-free experience. Depending on your country of origin, a specific fee is charged to your debit or credit card each month. It's auto renewed so that you don't have to worry about payment options. Continue to stream as much content as you like without the commercial interruptions.
Podcasts for Every Taste
Install TuneIn right now to hear podcasts from every genre possible. Technology talks, sports analyses and entertainment outlets are all represented here. Both traditional and eclectic podcasts can be found and streamed at any time of day. Learn more about the world with a daily podcast sent right to your phone. There's so much content that running out of options is impossible. The podcast world continues to expand with excellent content to round out your day.
Whether you stream on an Apple Watch or smartphone, TuneIn is accessible as long as an Internet connection is possible. Try this app just one time, and you might be hooked. Sports events, music and more will move your day ahead and fascinate the mind.