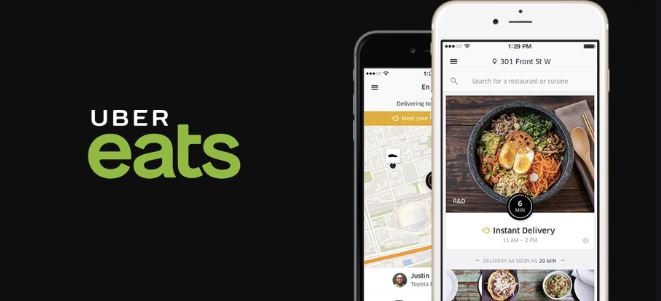 Uber Eats App: Delivering the Culinary World to Your Door There are no longer challenges to food delivery from those restaurants that don't offer this service in the first place. You now have flexibility with a delivery driver from Uber Eats. Download the app, and you'll have a world of cuisine at your fingertips.
Easy Setup
Uber Eats stands out as a mobile app because of its direct connection to Uber itself. Simply add the app to your smartphone, and log in with your Uber account. There's no need to create another account. It pulls your payment information too, which makes it even faster to order a favorite food. Other apps need a complete account set up upon downloading.
This app is available on most platforms, including iOS and Android. Because it's one of the most popular apps, it tends to show up on the front page when you search for delivery options.
Uber Eats: Food Delivery
Price: Free
Category: Food & Drink
Version: Varies by device
Developer: Uber Technologies, Inc.

Uninstall the app:
1. Go to Settings menu
2. Choose Apps or Application manager
3. Touch the app you want to remove
4. Press Uninstall.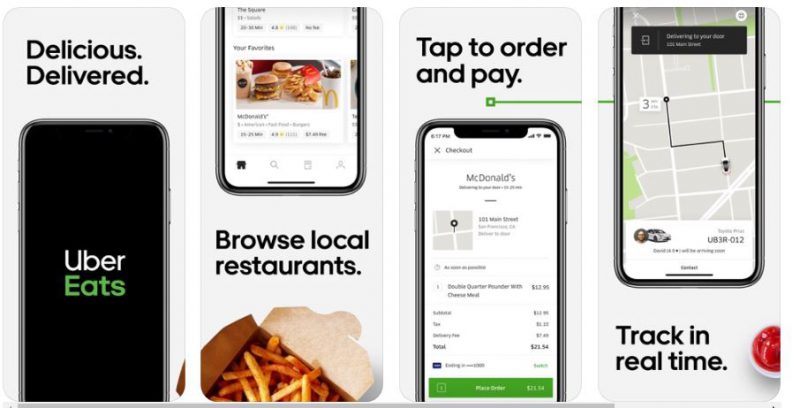 Cuisines Categorized
You can certainly search for a particular restaurant within the app. When you're in an adventurous mood, consider the cuisine categories. Any restaurant that partners with Uber Eats will be listed under its particular category. Look for Chinese or Mexican food, for example. These broad categories pull up local eateries where you can further search within their menus. Discovering new food is part of the Uber Eats excitement.
Transparent Charges
As you add food to your virtual cart, the prices are all listed as you proceed. You'll clearly see the amount of tax being charged, if any, along with the delivery charge. Pricing transparency is important to Uber Eats so that you know exactly where your money is going.
There's also an area reserved for promo codes. Uber Eats is proud to offer promos and discounts at certain periods of time. Look out for introductory codes in particular.
See the Delivery in Real Time
Once you place a food order, the restaurant confirms the receipt. Almost instantaneously, an alert is sent out to Uber personnel in the area. That person confirms his or her involvement with the order. From that point forward, you're notified of when the food is ready, picked up by a delivery person and the estimated delivery time. The app provides this information through notifications and a basic map. Knowing the delivery's status is just a tap away.
Safety Counts
Uber takes its wildly popular driving program and applies the same ideas to the culinary world. It's not just the tracking information that's important. In fact, Uber Eats identifies the delivery person and their vehicle too. It might be a car, scooter or bike, but you'll know this information either way.
The company strives to keep safety as a priority. Opening up the front door for just any person isn't safe. Uber Eats ensures that you're opening the door to a verified delivery person. Install Uber Eats on your smartphone or tablet anytime. It's truly a helpful service when you just can't make it into the restaurant. You're no longer limited to fast-food delivery. Expand your culinary experience to any restaurant that works alongside Uber Eats today.