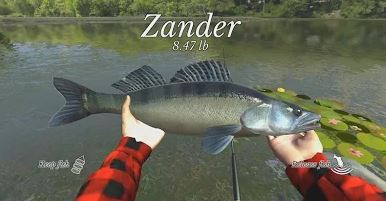 Ultimate Fishing Simulator makes users feel like they are actually fishing. In one of the most technologically advanced mobile apps out here, catch fish, survey the landscape or just spend a lazy day by the water…it is hard to remember that it is not real! Not only do people feel like they are fishing when they are using Ultimate Fishing Simulator. This is next-level fishing!
Ultimate Fishing Simulator
Price: Free
Category: Simulation
Version: Varies by device
Developer: PlayWay SA

Uninstall the app:
1. Go to Settings menu
2. Choose Apps or Application manager
3. Touch the app you want to remove
4. Press Uninstall.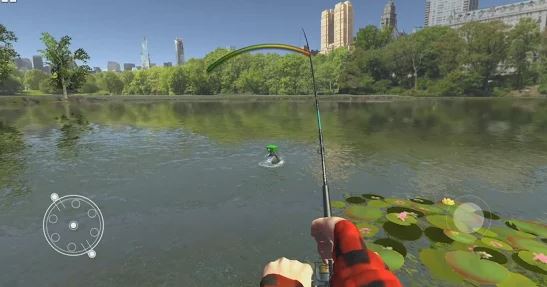 Not only do people feel like they are fishing when they are using Ultimate Fishing Simulator. This is next-level fishing! Here is why:

Location, Location: Users can fish in 12 different locations. The choice is yours.

Realistic: All of the app's graphics add an element of realism to the activity.

Real Places: There are six countries worldwide in which to fish, including New York, Ottawa, Warsaw, Hamburg and Paris. Would you rather be in the United States and Canada, or is Poland, Germany or France more up your alley? Go from one to the other easily, so you always see something new.

Get Equipped: Thanks to the wide selection of fishing equipment and tackle you can acquire, become a fishing master or enthusiast as the days progress.

Plenty of Fish: See species of fish you have only read about in books or seen on TV. There are plenty to go around!

Activities Galore: Want to participate in activities? Drop your anchor, throw in some bait and get ready!

Fishing Tournaments: Level up your skills and confidence by challenging other app users to a friendly tournament. With new challenges daily, there are plenty of opportunities to win! See who can catch the most fish in the least time, or before the clock runs out. Will it be you?

Always Challenging: Mastering the Ultimate Fishing Simulator game is anything but easy. Catching fish is not easy, whether that is in real life or via an app like this one.

A Relaxing way to spend a day: Looking for calm amidst the chaos? Plug in and play! Choose your destination, reel in catches and relax.

Do Tasks in Order: If you are methodical, Ultimate Fishing Simulator is for you. Users must complete tasks in order to progress to the next level of challenges and game play.

Our Review of Ultimate Fishing Simulator Mobile App

Those who do not like fishing in real life will want to stay away from using Ultimate Fishing Simulator as it would bore them. But, if you are on the other end of the spectrum, and cannot wait until you can safely fish again, download the app! We recommend it as a good diversion from the news and COVID-19 overload. While you are waiting for it to install, start thinking about where you want to fish. Once you choose your bait and tackle, you are all set. Let us get fishing!