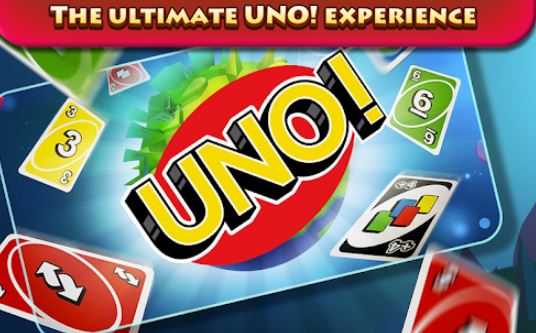 UNO! is a classic game that people have loved for decades. It brings endless hours of fun for family and friends. Playing the game often fosters deeper relationships.
A lot can be said for playing UNO! with your peers. This is why when you first log on you'll be asked what age range you fall into. It is the beginning of the game's matching and social algorithm. Age ranges are set for young children, young teens, teens to adult, and adults and up. You have the option of logging in with Facebook, Google, Mattel163, or as a guest.
UNO!
Price: Free
Category: Card
Version: Varies by device
Developer: Mattel163 Limited

Uninstall the app:
1. Go to Settings menu
2. Choose Apps or Application manager
3. Touch the app you want to remove
4. Press Uninstall.

The action begins right away with the launching of a fun and fast-paced tutorial. You learn all the basics such as playing the same color or numbered cards, as well as special cards, like all-in-ones, reverses, player draws, and skips. If you don't have a playable card, then you'll need to take one from the deck.
Upon finishing the tutorial, you'll be able to choose an avatar and nickname. The game has set aside Initiation Tasks to guide you through your UNO! journey. Virtual gifts are awarded for each task, including a few coins for completing the tutorial. Additional tasks include completing a classic match, learning about 2x2 play, and completing a 2x2 game. They're also daily rewards for logging in.
Classic games are 3 minutes long and deal 7 cards to each player. You'll enjoy instant matching from your very first competitive game. If play exceeds 3 minutes, the game times out and players are scored based on their remaining cards.
2x2 mode adds another dimension with the ability to see your teammate's hand. Only one of you needs to win for your team to win. The real exciting feature is in choosing a regular partner.
There are several options that can be adjusted in Settings to personalize your experience. This can impact everything from regular gameplay to community activities.
Nothing is boring about the dashboard. On the bottom, left are the settings, events, and daily tabs. On the bottom right are the invitation, social and store tabs. On top, is your avatar/level, your coins/diamonds, and special offers. There's even a fun prize dispensary for watching videos and items for purchase.
Additional coins can always be obtained through in-game purchases, completing tasks and loyalty rewards. As you become familiar with the UNO! World, you'll begin to get the hang of finding the best competition for you and ways to maximize coin and diamond collecting. Skill points are awarded whether you win or lose. So, you progress through levels as you learn.
The UNO! Universe and its gameplay is centered around coins. You win or lose them in gameplay. There is no need to worry about running out of coins. They can be gained by unlocking Story Mode at level 6, for completing tasks, or claiming them twice daily if you fall below 300. You'll also be rewarded for unlocking the Wild Room upon reaching level 3, the Fun Room at level 4, and Contests at level 5.
Special events and bonuses are offered periodically (i.e. during the holidays).
Overall, the UNO! Universe is well thought out, welcoming, and addictive. Remember to call UNO! when you only have one card remaining. After all, anyone can't forget to tap that button during the excitement of the game.