The COVID-19 pandemic has caused all of us to evaluate our priorities in life. Perhaps you always wanted to eat healthier, but did not know how to do it, wanted to have more of a work-life balance or wanted to make more time for friends and family (from a distance, of course). While you are likely on your way to making some of your goals a reality, it is a fairly good guess that, as the days go on, you have been staring at the same piles of stuff day in and day out.
While it is definitely not spring anymore, maybe it is time for a clean out. If that sounds like a good plan, consider the VarageSale: Sell simply, buy safely app. We will go into detail about it below, so stay tuned!
VarageSale: Sell simply, buy safely.
Price: Free
Category: Shopping
Version: Varies by device
Developer: VarageSale, Inc.

Uninstall the app:
1. Go to Settings menu
2. Choose Apps or Application manager
3. Touch the app you want to remove
4. Press Uninstall.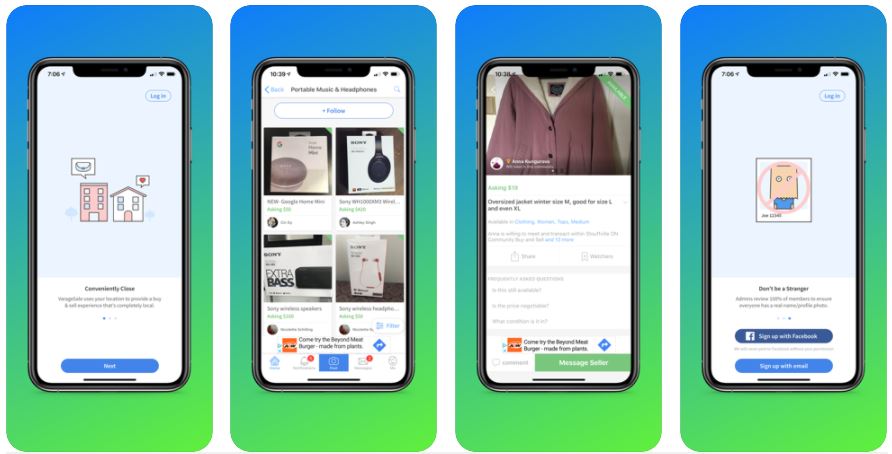 Features and Benefits
Think of the app as a virtual garage sale right from your hand. Pretty neat, right? Sell your stuff to interested buyers and make money. As the saying goes, one person's trash is another's treasure. Save the time and hassle of setting up a yard sale, price tags and an attractive shopping area in your backyard and post online instead. In COVID times, it is safer, too. Shop and sell from the safety of your house, no risk of COVID involved.
Pros and Cons
Pros
Vetted Process: Everyone who wants to buy and sell on VarageSale must be vetted first, so you know it is legit. Only sell to and buy from those you trust.
Member Ratings and Response Times: See what interested buyers have been up to on the app, and whether or not they are genuinely interested in purchasing what you have in store.
Browse Classifieds: Get ready to shop and browse by the category of your choice, from Home and Electronics, to Clothing and Sports and Fitness.
Comprehensive Search: The robust search engine lets you quickly find what you want.
List in Seconds: Take a picture, set a price, write a description and wait. Your items will be snatched up in no time!
Chat: With the ability to chat privately, ask any clarifying questions and get answers before you sell.
Cons
May be Hard to Part With some Items: For sentimental types, it may be hard to let go of some things you no longer use or wear. Just let it go!
Things might not Sell: Once you install the app, be prepared for anything. Some items, especially if they are on the older side or not in demand, may take longer to move. Be patient, and do not get discouraged, because they will likely sell with time.
Conclusion
The VarageSale: Sell simply, buy safely mobile app is best for those who are ready and eager to part with their gently-used goods. Make sure they go to a good home in your area, fast! Take advantage of this time to clear out, stop spending as much and take charge of your space and your life. Your closet and wallet will think you. Download it today!