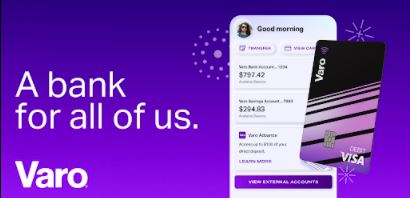 Varo stands out in the crows with no monthly fees or minimums, and you will get considerable freedom with this online banking platform. The app is reliable in helping you keep track of your money and spending. Other banks will charge you monthly to simply have an account, but with the Varo Mobile app these burdensome fees will be eliminated. One of the most interesting features of this banking app is it offers you the opportunity to get the believe credit card which will inevitably help you manage your debt and increase your credit score.
Varo Bank: Mobile Banking
Price: Free
Category: Finance
Version: Varies by device
Developer: Varo Bank, N.A.

Uninstall the app:
1. Go to Settings menu
2. Choose Apps or Application manager
3. Touch the app you want to remove
4. Press Uninstall.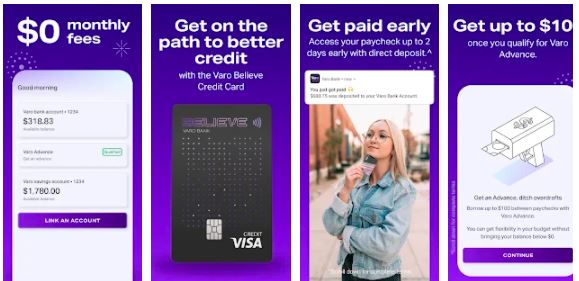 Tired of waiting for your paycheck each week with other direct deposit options? With Varo, you can conveniently get your paycheck up to two days early. If you attain a Varo advance then you can borrow up to 100 dollars in the process. Continue shopping with your regular routine and you will reap the rewards of 15% back on everything you purchase from various shops. If you're concerned about keeping your card clean and brand new until expiration then the Tap To Pay feature can help you with contactless payment. You might need to make quick transactions for friends or family, and here you can also quickly send anyone money with ease. This process takes less time and energy than other transfer procedures. This is a bank that puts their customers first, and you need an app that can support you no matter what financial challenges arise.
It's ridiculous to be charged for your own bank account, and Varo definitely realizes this. Most mainstream banks do this, but this is contrary to putting the customer first. You can get cash advances as well with less stipulations and strings attached. Another great feature worth mentioning is their comprehensive savings account that helps you save money and encourages healthy spending habits. There are some effective automatic savings tools that will make it easier for you to thrive in a world of challenges. You won't need any minimum balance to open up an account with Varo because they believe it should be accessible to everyone trying to get started at any age. The security here is top notch and will keep your data protected with encryption and complex processes that give you peace of mind. Everything is safe and sound when using this mobile app and there are multiple ATM points you can visit that won't require any fee to withdraw. That can definitely add up over time so this is a nice perk.
Pro's & Con's
Pros
Organize your money better
Earn 15% cash back on credit card
Establish an intuitive savings account
No monthly fees
Cons
There might be limitations for your account
Customer service might not be the best around
Mobile check deposit is the only way you can do so
Conclusion
This is an interesting bank that is completely digital and is offering unique financial services that are centered around the customer first. One of the most admirable traits of this banking app is you won't have to pay any hidden fees. It's counter-intuitive to saving money and they recognize this.
Overall, this is a secure and viable bank to try as an alternative to your standard. The credit card is especially good for improving your credit score so it's especially lucrative if you have poor credit. Download and install the Varo app today to get a first-hand look at all the exciting features!