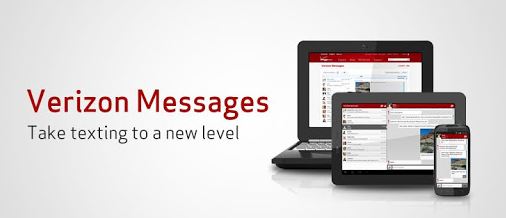 There is so much to say about the Verizon Messages app, including how it works. You can chat even with non-Verizon customers, and they can install the app to their smartphones, tablets, or computer. There are so many things you can do with the app, and we'll go over the vast features of the app, and why you should get the app.
Verizon Messages
Price: Free
Category: Communication, Popular Now
Version: Varies by device
Developer: Verizon Consumer Group

Uninstall the app:
1. Go to Settings menu
2. Choose Apps or Application manager
3. Touch the app you want to remove
4. Press Uninstall.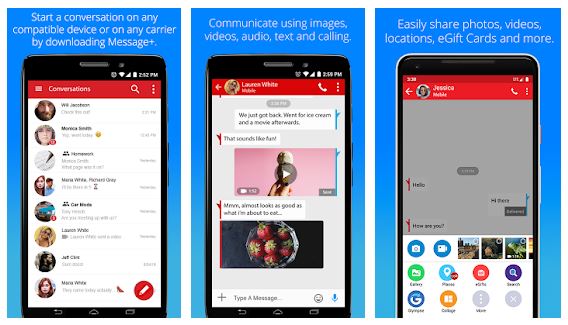 The features are seemingly endless, and there are many great features to explore. The first one we'll discuss is the Yelp integration. With Yelp integration, you can tap the plus menu, and access Yelp with ease in the app. This allows you to be able to search for places to eat, visit, shop, travel, and more, so you can make plans with your friends directly from the app. With the Group Chat feature, you can chat with large groups that can hold up to 250 people. You can also personalize your chatting experience with backgrounds, avatars, and more. You can send and receive photos, videos, and more within seconds. You can mute your conversations, as well as add and remove members without creating a new group. You can share your location with Glympse, which allows you to share your location with people you choose to for a set length of time. You can use this for the meeting or letting people know you're running late.
With Sync, you can sync messages from any platform, including mobile, tablet, and computer. You can also switch devices whenever you want. You can also make calls from your tablet anywhere. You can send an eGift with the plus menu by selecting eGifts. You can send a gift through text message, and more. You now have the option to include eGifts from more than 30 brands. There is also the safe driving mode, which allows you to turn it on so that it sends an auto-reply message, and disables all incoming message notifications, to ensure there are no distractions while you are driving. You also get HD voice calling, which will link your phone number to the Verizon Messanger app on your tablet, and you can make and receive calls through the app whenever you want on any network. You can also schedule messages to be delivered at specific times on certain dates, even if your phone is turned off. Another cool feature is that you can search the web for images and eGifts to use in your chat while searching for Yahoo. You can also now express yourself through a range of Emoji's that are colorful, by selecting the highlighted keywords when composing. Finally, you can receive messages and send them over Wi-Fi from your Android, tablet, iOS device, Mac, PC, and from the web browser.
Why Should You Download the Verizon Messages App?
There is so much to do, especially in the current times. You can send messages to your friends, call your friends, and video message your friends directly from any device that supports Wi-Fi. You can use it on a tablet and make a call. There is so much that you can do with this app to connect with your friends and associates. You can even call your friends from your iPad or tablet, and all you need is an internet connection. You can also video chat the same way. There is a lot that you can do with this one app that everyone needs to get this for their devices. There are over 50 million people around the U.S. that use this app daily. You should become one of them, and you will when you install the app.