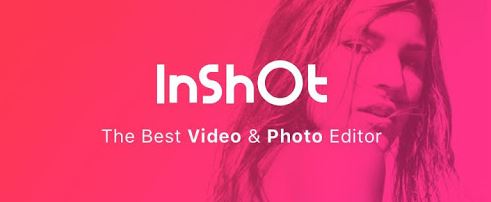 Millions of users have already taken advantage of the high-quality InShot Video Editor and Video Maker software that is available on the App Store. This convenient video-editing software can be downloaded completely free of charge. It is already integrated with several high-quality features that are virtually unmatched across the entire digital platform. The user-feedback is exceptional and millions of users continue to use this high-quality video software, but we are going to take some time to look at some of the features and benefits that you might want to learn more about.
Video Editor & Video Maker – InShot
Price: Free
Category: Photos
Version: Varies by device
Developer: InShot Inc.

Uninstall the app:
1. Go to Settings menu
2. Choose Apps or Application manager
3. Touch the app you want to remove
4. Press Uninstall.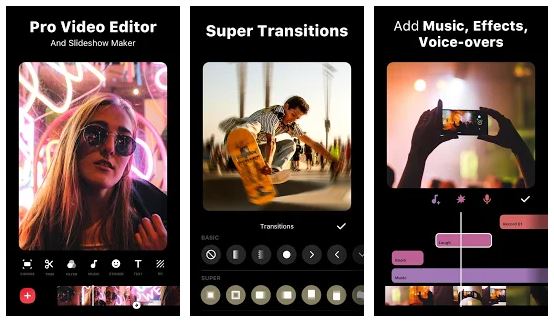 It is important to mention that this video editor is directed for younger adults and teenagers, but that doesn't necessarily mean that people in other age-groups will find this mobile app insufficient for there specific needs. As you continue to read through the next section of this review, we encourage everyone to at least give the InShot Video Editor digital app a reasonable consideration.
Features and Benefits
One of the most valuable elements about this InShot Video Editor is that it can be accessed and downloaded for free. That means that you can use this video-editing software to crop videos, trim video clips, add video effects, and add soundtracks in sync with your video clips. These high-quality features are usually only found in paid video editing softwares, but the fact that these features and benefits are available within this free app make it even more convenient and valuable.
There are at least seven major social media platforms that you can edit and upload videos for within the InShot Video Editor. The app suggests that your edited video clips can be uploaded to Facebook, Twitter, Tik Tok, Messenger, Instagram, YouTube, and WhatsApp.
The Pro Video Trimmer feature allows you to crop and trim clips at your specific discretion. You can split video clips into multiple parts and align them as needed. You can use the features to export and upload your edited video in a matter of minutes. There are dozens of popular effects as well, including video filters, video effects, sound effects, and speed controls.
Features

High-Quality Video Editor with Trim Features, Video Effects, Sound Effects, and More!

This Video Editor Supports Uploading Videos to Most Social Media Apps

Custom Video Resolutions are Available (Maximum 4K Resolution)

Pros

Free to Download and Install from the App Store

Millions of Positive User Feedback Ratings

Dozens of Valuable Video-Editing Features within the App

Cons

There is a Minor Learning Curve that New Users will have to Overcome

Conclusion
The millions of positive feedback ratings send a strong signal for new users to consider before downloading this InShot video editor. The truth is that you should probably give it a try for yourself, but the high-quality design makes it one of the best choices in the mobile video-editing industry.
You can visit the App Store page and check this fantastic mobile software out for yourself. The good news is that it is compatible with just about every smartphone device that is available on the market. You can get started immediately by editing your existing video clips and trying out some of the most reputable features that we have just previously discussed.