Few retail corporations are more well-known than Walmart. Founded in 1962, it has become one of the best retailers where people to save money on everything from clothing to groceries. What you might not know is that Walmart has a mobile app that provides useful benefits if you shop at the supermarket on a regular basis. Is it worth your time to install the Walmart app? Find out in our review.
Walmart
Price: Free
Category: Popular Now, Shopping
Version: Varies by device
Developer: Walmart

Uninstall the app:
1. Go to Settings menu
2. Choose Apps or Application manager
3. Touch the app you want to remove
4. Press Uninstall.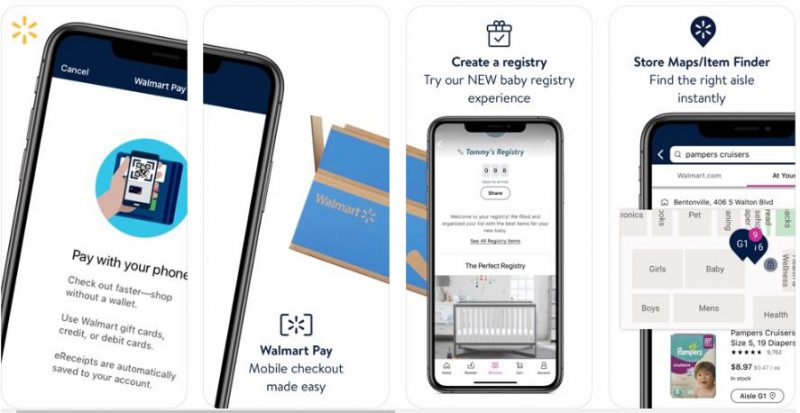 Walmart markets its free app as a shopping companion. Its purpose is to make shopping at the retailer more convenient, whether you're in a store or online. Walmart claims that its app is, "The best way to shop online for millions of products."
Before we get into all of the features, you should know that the Walmart app is only helpful if you shop at Walmart. One of the things that I love about it is how much that it helps while you shop at the physical store.
With the app, you can use the bar code scanner to quickly find the price of any item. The app also allows you to use Walmart Pay, which makes paying for your purchase as quick as scanning a QR code at the register during checkout.
Do you get your prescription medications from Walmart? If so, you can quickly manage them in the app. It allows you to order refills and transfer prescriptions. You can even use the app for Express Pickup at the pharmacy. All that you have to do is use the app to scan a QR code at the counter.
Another neat feature is the ability to make shopping lists that you can access during your shopping trip. The smart shopping list can tell you where the items are located in the store. Also, it prevents you from having to pull up multiple apps just to view a shopping list while using the Walmart app.
In addition, the mobile app has a store locator. Whether you're at home or out of town, you can quickly find a Walmart store near you.
The biggest downfall that I experienced with the app was crashing. While making a list or scanning a product, it would crash sometimes. Other times, the app would crash as I was opening it. Of course, this could have been a problem with phone compatibility rather than the app.
Is the Walmart app worth your time to download? It really depends on if you shop at Walmart a lot. It's like downloading the Amazon Shopping app if you don't use Amazon. For those who do shop at Walmart regularly, this app has many helpful features that make shopping even more convenient. From Walmart Pay to shopping for products online, the Walmart app is like the Swiss Army knife of shopping companions. Just be warned that you might experience some unexpected app crashes from time to time.