If one thing is for certain right now, it is that the retail landscape is changing. Shoppers who once packed the malls in droves, flipped through endless catalogs and had set wardrobes for every season are now opting to visit smaller boutiques or luxury centers, and price-conscious consumers are looking to outlets, coupons and yearly sales to save big, opposed to at department stores. Resale is booming, as is online shopping. But, how can deals be found on items that you actually want and need? Online searches can get complicated, and you do not always have time to compare prices on everything you may want. Luckily, the Wanelo Shopping app makes it easy to find what you want, when you want it. Check out our overview and review of it below.
Wanelo Shopping
Price: Free
Category: Popular Now, Shopping
Version: Varies by device
Developer: Wanelo

Uninstall the app:
1. Go to Settings menu
2. Choose Apps or Application manager
3. Touch the app you want to remove
4. Press Uninstall.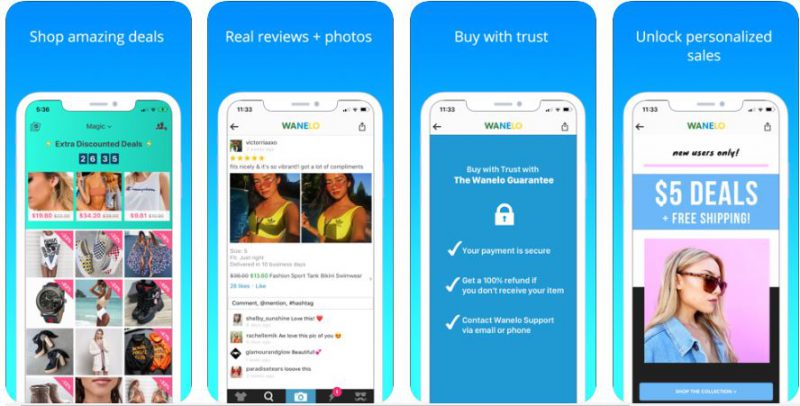 Wanelo, a twist on the phrase "want, need, love" helps you find the items you want, to take the guesswork out of shipping. The app gives you incentive to shop, and helps you discover your new favorite items.

The App's Benefits

Why should you install the app? Well, let us tell you. Wanelo Shopping offers all that you can think of, and more.

Millions of Users: People worldwide use it to find and buy products that they are obsessed with. Join them!

Daily Suggestions: Every day, the app will show you new products that match your wants and style. No boring suggestions here!

Incentive to use: Save products you like to help the app learn about your personal style and aesthetic. The more you use it, the more personalized the experience becomes!

Browsing Made Easy: Within the app, you can search inventory from your favorite stores, all in one convenient place. Whether you like big brands or small boutiques, you can find them on here.



Get Organized: Do you struggle to shop, sometimes finding that you buy something, only to find you had it already, but forgot when the item was purchased? Or buy things you do not need? The app can help you get your shopping priorities in order.

User-Generated: All of the products shown on Wanelo Shopping are posted by other users. Cool!

See Reviews and Photos: Not sure what an item really looks like? Want to read user reviews? That is possible. Pick the best items for you.

Variety Abounds: From fashion to clothes and accessories for the whole family, plus home décor, Wanelo Shopping offers tons of what you need to love your life in style. Find your go-to pair of jeans, some new lighting or a comfy new couch, all at your fingertips. Choose from over 1 million items.

Personalize Your Feed: Make it uniquely yours.


Make Your List: Create a universal wish list to add products from stores worldwide.

The Brands You Love: From the modern looks at Frankie Phoenix and Amies La Vie to classics at Silk & Honey and Katie Joelle, Wanelo Shopping features your favorite brands, plus some new ones for you to discover. Whatever you are looking for, the app features all of that, and more.
Our Review of the Wanelo Shopping Mobile App

With shopping increasingly moving online, and stores currently being closed due to the pandemic, people have to come up with creative ways to get their retail fix. Since there is no easier way than doing it from your phone, we give the Wanelo Shopping app two thumbs up. Download it and get ready to shop until you drop! There is nothing like retail therapy; plus, since content comes from other users, buying via Wanelo Shopping is like having a personal stylist!