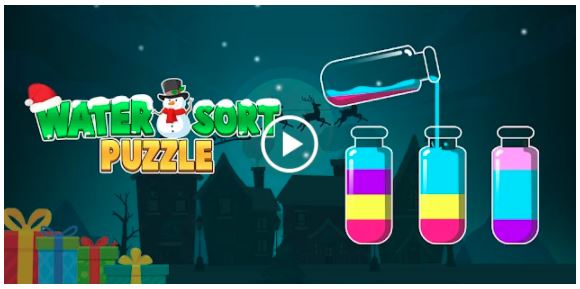 The Water Sort mobile app has a simplistic yet addicting concept that immerses you in the puzzle world with a relaxing and stimulating effect simultaneously! One of the primary benefits of this app includes the ability to exercise the brain. You need to work out and move to burn calories on a daily basis or you will eventually experience atrophy. It's the same way with the brain and exercising it on a regular basis is important for clear cognitive functionality. Here you will find much more than just a fun game because it keeps the neurons lit up instead of remaining dormant for long periods of downtime like waiting in line. You can be getting more out of your time by solving these unique watercolor challenges.
Water Sort – Color Puzzle Game
Price: Free
Category: Puzzle
Version: Varies by device
Developer: IEC Global Pty Ltd

Uninstall the app:
1. Go to Settings menu
2. Choose Apps or Application manager
3. Touch the app you want to remove
4. Press Uninstall.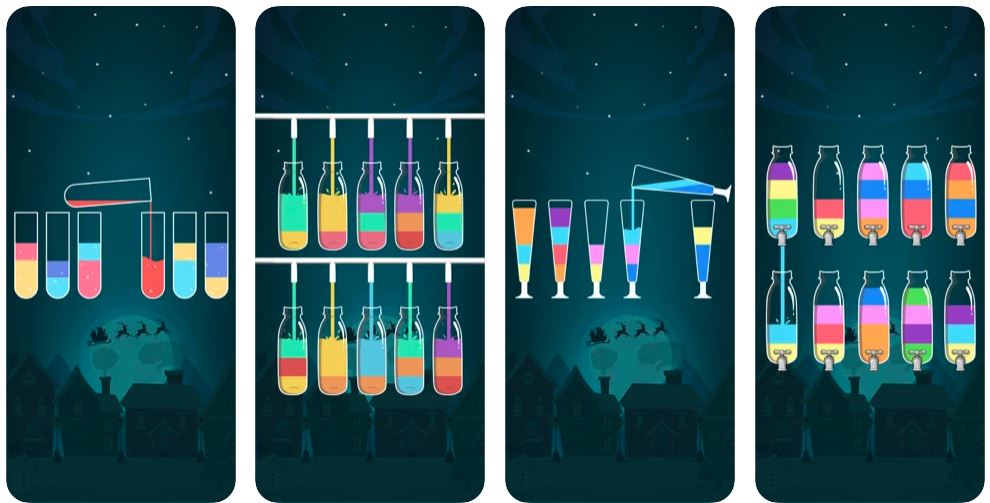 The concept is accessible to anyone who wishes to explore a comprehensive puzzle game. You simply tap the vials until the colors are all the same. If you're looking for something to keep your mind active then this app will serve as the perfect tool for daily cognitive elevation. The main rule of the game is the colors must be linked and have enough space. With many puzzle apps, you would expect some form of penalty or a time constraint.
This pressure was deemed unnecessary by the water sort app and you can easily restart any given level. You don't have to play this game with two hands with the one-touch option which is incredibly convenient. This makes it more accessible to those who may have a disability in one hand and can't use it properly. You will benefit from loads of unique and innovative levels that give you variety and a different experience each time. Enjoy something new with each play-through so things don't get stale. This game is currently free and will stay that way for the foreseeable future. The controls are easy to master, but the puzzles will require you to take the extra mile and troubleshoot. It has a good balance of tapping and mental troubleshooting which results in a rewarding experience. You can take the anxiety out of any daily schedule by becoming absorbed in the next puzzle with cool themes and brilliant colors. Having a more colorful day has been proven to elevate the mood, and here you will find some neat and relevant themes like the Christmas overlay. This is perfect for the holiday season to get you in the mood and help you stay mentally alert.
The vials can be customized for different occasions like utilizing a wine glass shape for a fancy appeal. Each one keeps the experience fresh and interesting with multiple fulfilling puzzles to solve! Another unique theme includes nozzles where you can release color into other vessels to complete each challenge. Your brain will feel more active and responsive after playing this game and consistency is the key to an enlightened future. There are also some hidden benefits of this app for the elderly and those with any cognitive ailment. These types of games are a great alternative to watching tv where you aren't thinking much but rather absorbing. Here you'll be forced to think critically about the various colors and will gain the immense satisfaction of getting all colors sorted.
The feeling of accomplishment will continue to get better with each unique puzzle and it can be enjoyed with friends too. The Water Sort app allows you to enjoy the game at your own pace instead of being pressured by time limits or presenting penalties for lack of insight. This can be incredibly frustrating when you're trying to relax, and many of us get enough penalties in the stressful halls of work. The game lulls you into a studious trance as you play to get each glass filled properly. Each one will take varying lengths of time to complete so it doesn't feel like the same thing redundantly. There are different strategies to undertake, and the game allows you to learn quickly and solve them with finesse over time. You will get better and they will get more convoluted as you progress with the skill to beat the game. Sometimes it can feel daunting at first with so many vials and colors, but it's comforting to know the game is forgiving. This in itself is a benefit because it contributes to the continuity of this relaxing experience.
Pro's & Con's
Pros
Relaxing and engaging for the mind
Sharpens your focus in daily living
Provides an outlet for stress relief
Can improve problem-solving skills
Cons
Contains mandatory ads
Your phone might heat up too much
Play on WiFi or it will use up data quickly
Conclusion
The Water Sort app has a plethora of puzzles for you to solve right now with limited ads and a rewarding game. This is the perfect option to add to your arsenal of brain-stimulating titles. The unique themes are fun and colors seem to be enhanced to a considerable degree. Overall, this app is worth playing if you want to keep your mind active throughout the day. You will be forced to think and focus on a particular task and this can help the time go by faster. When you're done there will be a noticeable difference in problem-solving skills.
There's something magical about playing brain games because they have been proven to have many beneficial aspects to keep us mentally healthy. Sorting games are particularly relaxing, and this one implements unique elements of color in different vials ranging from lab test tubes to champagne glasses. Download and install the water sort mobile app today to enhance your thinking and play something that's worthwhile. A holiday break is a time to relax, but that doesn't mean you have to turn your brain completely off. Stay engaged and stimulated with this excellent color sorting game! Challenge yourself with increasing difficulty and you'll feel your wit get sharper.