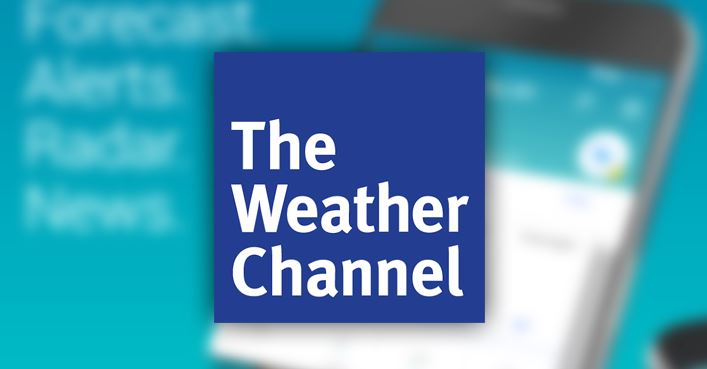 The Weather Channel Forecast App
If you are a weather junkie or just need to know if your parade will get rained on today or if you need to take the sunscreen, the Weather Channel weather app is made for you. With attractive, clearly displayed info, you get an instant current weather picture plus all the details necessary such as the "real feel" temperature, humidity, wind speed and how the weather will play out over the day.
Set up multiple locations on your mobile so you can check on the weather in any part of the world from wherever you are up to 15 days ahead. Plus, design customized alerts for severe weather events or check the live radar maps for an overall weather view for your region.
Weather radar and live maps – The Weather Channel
Price: Free
Category: Maps and Navigation, Weather
Version: Varies by device
Developer: The Weather Channel

Uninstall the app:
1. Go to Settings menu
2. Choose Apps or Application manager
3. Touch the app you want to remove
4. Press Uninstall.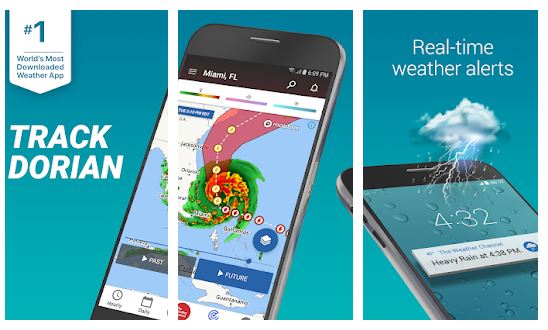 The Weather Channel App Best Features
After a quick download and install, The Weather Channel app provides an abundance of easy-to-use features for all your forecasting needs:
Displays a summary screen at start-up with a weather-matching background
• Set up push notifications for live weather news updates
• Lets you choose hourly, daily or weekly forecast intervals
• Check the forecast for anywhere in the world up to 15 days forward
• Rich set of weather data including temperature, humidity, UV index, pollen count and more
• Subscribe only to the weather alerts most important to you
• The GoRun running index helps you choose the best time and route for your run
• A built-in lightning layer alerts you to any nearby strikes
• Choose from two different navigation bars to suit your interaction style
• Conserve your data budget anytime by setting it to use only Wi-Fi
• Check out forecasts on The Weather Channel web site when your phone is unavailable
With all these features, it is easy to see why The Weather Channel app has millions of users.
Quick Install for All Your Weather Forecasting Needs
The Weather Channel mobile app is available for Android 4.0 and up devices. The Apple version requires iOS 11.0 or higher and works on your Apple Watch. Although the download is only 4 MB for Android, it is well over 200 MB for iOS devices, so ensure you have space.
A low annual subscription fee of just 99 cents on Android and $3.99 on iOS gives you an ad-free experience. Premium add-ons are also available.
Your Go-To Outdoor Planning Tool
Whether you anticipate an outside adventure, are looking to avoid bad weather during your daily commute or want to track the next hurricane, the Weather Channel App has all the data you need at your fingertips in easily readable displays. With The Weather Channel app, you are always prepared for work, play or the next big storm.