One unique feature that helps distinguish the Weather Bug app from others is its lightning detection. The Weather Bug Now page features seven customizable shortcuts that offer more weather-related info. You can view the 10-day forecast, check out some user photos of weather, or see weather news around the country. A unique feature in the app is the Spark lightning-detection system.
WeatherBug
Price: Free
Category: Weather
Version: Varies by device
Developer: WeatherBug

Uninstall the app:
1. Go to Settings menu
2. Choose Apps or Application manager
3. Touch the app you want to remove
4. Press Uninstall.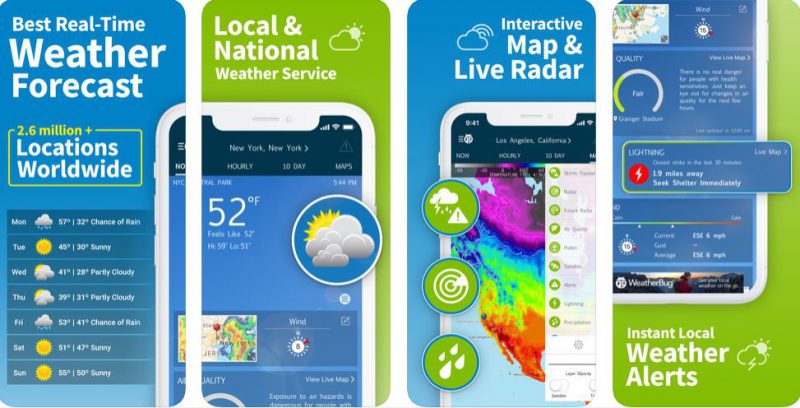 Weather Bug's best unique feature is its lightning-detection screen. The Now page will display an alert if the app detects a thunderstorm with lightning in your area. From there you can tap to pull up the Spark Map.
Lightning bolt icons appear on the map when lightning strikes are detected around the world. You can keep tabs on any thunderstorm worldwide and see where lightning is striking in real-time. It's not exactly a useful feature, but it is fun to watch storms rage across the globe.
Local features include telling users the distance to the nearest lightning strike in their area. While this feature is interesting, it isn't really practical information for everyday users.
The Weather Bug app features two different widgets for Android users. One is a 1x1 that displays the current temperature, while the other is a 2x1 forecast widget. One neat thing about Weather Bug widgets is the ability to set a custom location for each widget.