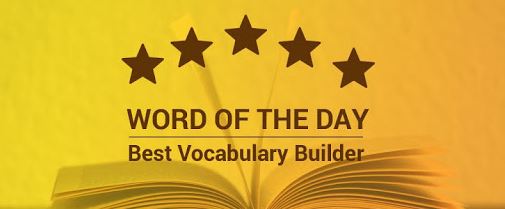 Hone your English vocabulary with the mobile app, Word a Day. The app features a new word each day for the user to learn, though users may browse and study from their entire library of words. In addition to the definition, the app includes several useful tools with the words, such as example phrases and pronunciation help. Moreover, users may review saved words, practice from their previous words, and even take quizzes. Whether studying for a major entrance exam, new to the language, or simply brushing up your vocabulary, this app can help you!
Word of the Day – Vocabulary Builder
Price: Free
Category: Books & Reference, Education
Version: Varies by device
Developer: Vocabulary Builder - Word of the Day - Helium Apps

Uninstall the app:
1. Go to Settings menu
2. Choose Apps or Application manager
3. Touch the app you want to remove
4. Press Uninstall.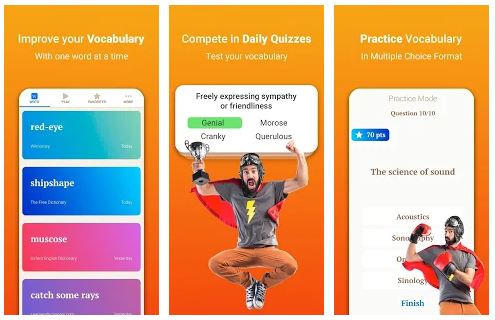 Words, Words, and More Words: App Dictionary
As expected, the Word a Day dictionary contains several hundred thousand words with new ones added daily. These are pulled from reputable sources, whose links and citations are visible under each view. Some of these include the Oxford English Dictionary and Dictionary.com.
Let's take a look at the word categories included. Some example words from the app are listed below. They have what they label as useful words, meaning those geared towards college entrance exams. Though these may be hard to sprinkle in your everyday conversation, they are certainly good to know. Also included are idioms and phrases. These are particularly important for those learning English, as so much of the language is learned on the fly. See, what just happened? They also include phrasal verbs for the same reason. Additionally, the app features commonly used foreign words and phrases. There's even a Spanish word of the day!
Important Word: harangue.
Idioms and Phrases: once in a blue moon.
Phrasal Verbs: call out.
Foreign Words and Phrases: faux pas.
The Information Included with Each New Word
Typically speaking, a cursory glance at the definition of a word is not enough to help learn and commit it to memory. That is why the Word a Day app includes a whole host of features with each word. Upon clicking on any word or phrase in the app, users will have access to its definition, pronunciation, the source used, and an option to read more about the word.
The definition is usually short and to the point and can sometimes leave one wondering about its connotation or realistic usage. That's why they have the read more option that we'll get into in a minute. Still, they will list two definitions, if it has multiple meanings.
The pronunciation help features three parts: a written guide, a slow verbal example, and a normal speaking verbal example. It is very convenient and extremely helpful. Either verbal guide may be accessed by clicking the turtle or speaker icon, respectively.
Upon hitting the read more icon, users will be taken to the source's listing of the word. It can vary what is shown, based upon the actual source. In general, these listings typically included a more detailed definition, etymology, synonyms, antonyms, and a few example sentences. It can be helpful for harder words to use this function.
App Features: A User-Friendly Way to Study
The Word a Day app really focuses on the user interface and optimizes it for long-term consistent studying. Whether a user approaches vocabulary building with a daily, serious attitude or check-ins during lunch or break, the app features are beneficial. Some of these include a word or phrase bookmark, a multiple-choice practice mode, daily practice quizzes, and a progress tracking system.
Whenever a user stumbles upon a word or phrase that they either find to be interesting or difficult, they can save it as one of their favorites. Those words and phrases will then be stored on a separate page of the app, which can be revisited to help one recall or study them. They will also be targeted in the various practices and quizzes.
The practice mode is quite convenient, especially for those who want a quick idea of where they stand. While it does pool from favorited words, the practice will select a wide array of ten words and phrases to test the user. The structure is a basic multiple-choice format with four answer options. The definition of the word or phrase will appear, and the user must choose the appropriate word or phrase.
The daily quizzes are fairly similar in structure to the practice mode. The words and phrases themselves do seem to be a bit more challenging. Also, users will have a little under a minute to answer all ten vocabulary questions. In the end, users will be given a score from 0 to 100, which is tracked for progress reporting.
Final Thoughts
The Word a Day app is a great way to expand upon your English vocabulary. Install or download it today to start your journey!