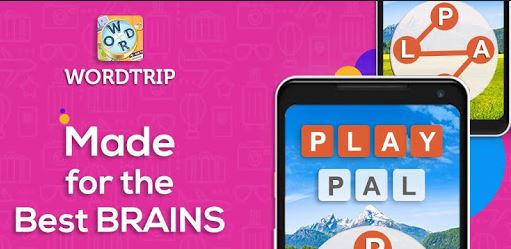 Word Trip Excitement: Take Your Mind on a Whirlwind Vacation If you're a fan of vocabulary and word plays, the Word Trip mobile app might just please your brain waves. Learning new words, deciphering anagrams and moving through a virtual globe are just a few of the fun diversions found in this app. Come along for an English ride that's sure to boggle the mind.
Compass-Puzzle Connections
Playing Word Trip is easy, but you'll always feel challenged. The main screen holds a compass full of letters and blank sections above for your completed words.
Word Trip
Price: Free
Category: Board
Version: Varies by device
Developer: PlaySimple Games Pte Ltd

Uninstall the app:
1. Go to Settings menu
2. Choose Apps or Application manager
3. Touch the app you want to remove
4. Press Uninstall.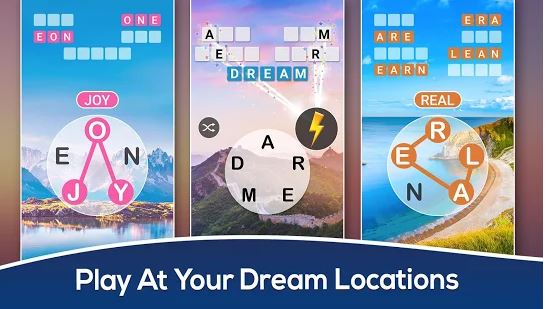 Make as many words out of the compass selections as possible. Fill in the blank sections to create a full sentence or phrase. A free Word Trip app download is the only way to see this puzzle in action.
Level Up With New Backgrounds
As you move from one puzzle to the next one, the backgrounds change. You might be at a beach location for a few minutes, but then you're whisked away to a foreign city.
The Word Trip mobile app gives you a chance to explore the world through various backgrounds. They're beautifully detailed so that you can feel relaxed as you figure out the brain teasers.
Growing Word Lengths
If every puzzle was easy, everyone would lose interest in little time. Word Trip offers puzzles with word lengths varying between two and seven letters.
The beginning levels start with two or three letters, and you'll slowly grow your vocabulary from there. In many cases, you may not even know the word being produced in the compass. Learn a few words along the way from context.
Hints and Community Interaction
At times, you may be stumped on the latest puzzle. Hints are available through the app. Interact with the community too.
There's a world of Word Trip fans out there. Connect your puzzle success with your social-media account.
Speak to other users through your social media. Share in your successes and discuss those challenges. Word Trip is designed to get you thinking.
Offline Possibilities
Most apps require an Internet connection. Word Trip does use this connection, but you have an offline option too.
Play your game when you have no Wi-Fi. Connect with your account once again when the signal is better.
Word Trip offers this option so that you can keep playing regardless of your location. This versatility also reduces strain on your battery. The app doesn't drain the power like other programs.
Available VIP Membership
Although Word Trip is free, there are ads that help support the product. Join the VIP club, however, and no ads appear during your playtime. You also gain extra hints over specific time periods.
The Word Trip app makes the membership purchase easy with an automatic draft from your smartphone account. Enjoy uninterrupted play with some hints that will make the games much easier than without the information.
It's a fact that stimulating your brain can have beneficial effects on your health. Try a free Word Trip app download to feel your neurons firing. Exercising the mind keeps you young and fresh from a mental perspective.