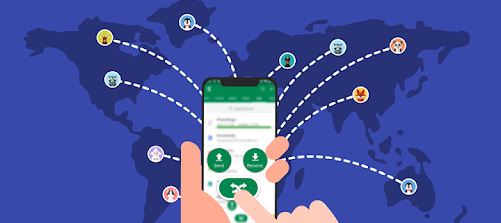 The File Transfer Masters, Xender
There is so much music to explore, and it's right at your fingertips with the Xender app. There is nothing more exhilarating than finding new music. With a world of possibilities out there, Xender helps you find it. Xender is the best share music & video, status saver, and transfer app. There are so many features in the app that it's hard to explain them all, so we'll go over the features and brush by why you should get the app for yourself.
Xender – Share Music&Video, Status Saver,Transfer
Price: Free
Category: Photos
Version: Varies by device
Developer: Xender File Sharing Team

Uninstall the app:
1. Go to Settings menu
2. Choose Apps or Application manager
3. Touch the app you want to remove
4. Press Uninstall.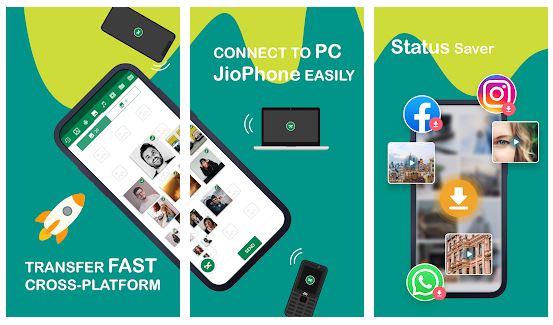 There are so many features in this app that it will take a while to go through, but here we go. The first feature we'll discuss is the Share music feature. You can share music, videos, pictures, MV, It, Me, and share files. You can transfer all file types too, including; app, music, word, pdf, excel, files, png, wav, mov, me, and so many more. You can transfer them anywhere and anytime. You can use the app without having to use your mobile data. Bluetooth has 200 times its transfer speed when using the Xender app, as well as this app being the top Wi-Fi transfer file masters. It also supports cross-platform, including; Android, iOS, Windows, PC, Mac, and even Tizen. You don't even need to use a USB connection or additional transfer PC software to use the app, either.
This app has been downloaded by over 500 million users worldwide. We process over 200 million file transfers on a daily basis. You can play, listen, and watch music and videos the second you receive them. You can also convert a video into audio by using the newest feature od convert to MP3. You can use social media downloader to save videos from WhatsApp, Facebook, and Instagram. You can even get games on the app as well, and you don't even have to go through the downloading time in the Xender app, with over 100 casual games to play. With the Xender app, you can transfer files faster than ever. You can send any video you want to friends and family in a matter of only a few seconds. With the highest recorded speed reaching 40 Mb/s. You can send the original size of a file video too, no file is too large with the app, and this includes photos, music, videos, documents, apps, and many other file types. There is no internet or data connection required, and you don't need to use cables wither. You can transfer files anywhere, anytime. You can share with no restrictions, transferring anything you want, including pictures, apps, videos, and documents. It replicates the smartphone's abilities, including switching SMS, contacts, pictures, music, games, apps, and other files from your older phone in one simple step. You can even have full control over your files, and delete the files when you're done viewing them, move the files in the folder, make a backup, and even clean your phone storage right from the app.
Why Should You Download the Xender App?
There are so many reasons to install this app, but don't take it from us. Take it from the over 500 million users that use the app every day. There is so much that you can do with this limitless file transfer app that it doesn't just work with music or videos. You can transfer anything of any size with the push of a button in the Xender app. There is so much you can share with your friends that the possibility is endless. With over 200 million file transfers daily, why not hop on, and share in their files as well. Get the app today. It's free.