Let's face it. People of all ages watch YouTube. But not all of the videos are age appropriate. If you're a parent, you likely worry about protecting your kids from the mature content on the YouTube app. Worry no more because Google has done the hard work for you with the YouTube Kids app.
YouTube Kids is a mobile app that you can get from Google Play for Android devices and the App Store for iOS devices. Basically, it's a child-friendly version of YouTube that provides a safer online experience.
YouTube Kids
Price: Free
Category: Entertainment, Popular Now, Video Players & Editors
Version: Varies by device
Developer: Google LLC

Uninstall the app:
1. Go to Settings menu
2. Choose Apps or Application manager
3. Touch the app you want to remove
4. Press Uninstall.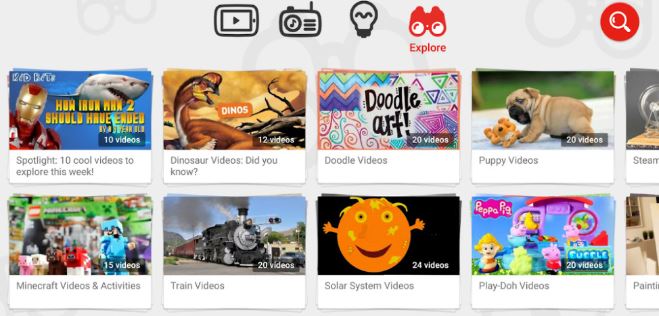 As the name suggests, YouTube Kids is built for children to watch safe videos on their mobile devices. In general, it's the official YouTube app with some nifty filters and built-in features.
The first thing that you'll notice after you install YouTube Kids is that it looks similar to YouTube. However, the app uses cartoon characters to represent many of the video categories. The major goal is to not only make YouTube kid-friendly but also easier for kids of all ages to navigate.
Next, you'll notice that YouTube Kids offers a very different lineup of videos to watch. All of them must pass YouTube's internal filter. Like any filter, though, some videos might get missed. The good news is that you have the ability to flag and report any videos that shouldn't be on YouTube Kids. In my testing, however, I didn't find any videos that I felt were inappropriate.
YouTube Kids takes the experience a step further by offering a lot of parental controls as well. These parental controls give you the ability to block certain videos, keep up with the videos that your kids watch and limit their screen time. In short, YouTube isn't just protecting kids from inappropriate videos. It's putting the power back into parents' hands.
Despite that, YouTube Kids is far from perfect. While I didn't run into any inappropriate videos, I noticed a lack of videos that I feel are child-friendly. As it turns out, the filtering system even blocks some appropriate content. Although it doesn't seem like a big deal, it may be for children whose favorite kid-friendly shows are blocked for no apparent reason.
Is YouTube Kids worth the download? I say yes if you're a parent who wants to protect your children from questionable videos on YouTube. The service is home to some great content, but not all of it is appropriate for children. However, completely blocking YouTube cuts out free content that your kids could enjoy. YouTube Kids is a great app that allows your child to enjoy videos without you worrying about what they watch. The extra parental controls are a nice touch too.