The YouTube app has a very user friendly interface. It is as easy to use as the computer version of the app. YouTube is a hub for all types of videos whether it's cooking videos, home improvement videos, instructional videos, gameplay videos or any other type. Millions of people upload videos on YouTube every day so if you are looking for a certain video, you are bound to find the respective video or something similar to it. These days people use their mobile phones more than their computers and with YouTube being such a popular and useful platform, there was no ambiguity in minds of the YouTube management that it needed its own app.
You can perform all the tasks on the YouTube app that you were able to perform when you used it on your laptop. It is not your one stop shop for entertainment but also for news, music and all types of different videos.
YouTube App is free to use however if you are a YouTube Premium Subscriber, you can use your subscription on your YouTube app as well. The YouTube app is very simple to use but it has some unique features that even the hardcore YouTube fans don't even know.
YouTube
Price: Free
Category: Tools, Video Players & Editors
Version: 14.20.54
Developer: Google LLC

Uninstall the app:
1. Go to Settings menu
2. Choose Apps or Application manager
3. Touch the app you want to remove
4. Press Uninstall.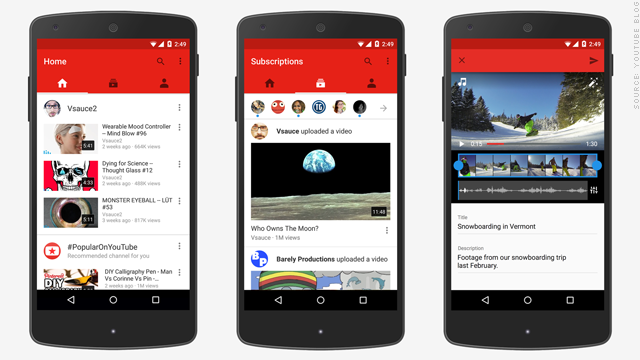 Features and Benefits
YouTube app is available on all major platforms including Android, windows, and iOS.
The YouTube App lets you share videos on the go. You don't need a laptop to create content and share it on your YouTube channel. The mobile app offers great studio features for you to share your content in a better way.
You can also download videos through your YouTube app which can then be accessed on YouTube even if you are offline. YouTube Premium subscribers can even download the video file on their mobile devices
Double tapping the screen when you have a YouTube video on will forward the video by 5 to 60 seconds depending on the settings you have chosen. It is one feature that a lot of people don't know about however it can help you efficiently reach a certain part of the video.
You can limit the YouTube app to playing HD content only through Wi-Fi. This will help in saving your mobile data.
If you are a content creator, you can use your YouTube studio through the app as well.
You can use the app to subscribe to channels, comment on videos, reply to comments, like videos and comments and perform other related tasks.
Now YouTube Premium subscribers can enjoy music through the YouTube app even if they lock their phones. This was one of the most desired and demanded features of YouTube app.
You can live stream your videos through the YouTube app.