How do you look for a job when there are so many available? Where do you even start? The entire process would be easier if you could automatically search for jobs that pique your interest. Fortunately, that's what Job Search by ZipRecruiter offers. It allows you to search for employment from your mobile device.
ZipRecruiter Job Search
Price: Free
Category: Business
Version: Varies by device
Developer: ZipRecruiter, Inc.

Uninstall the app:
1. Go to Settings menu
2. Choose Apps or Application manager
3. Touch the app you want to remove
4. Press Uninstall.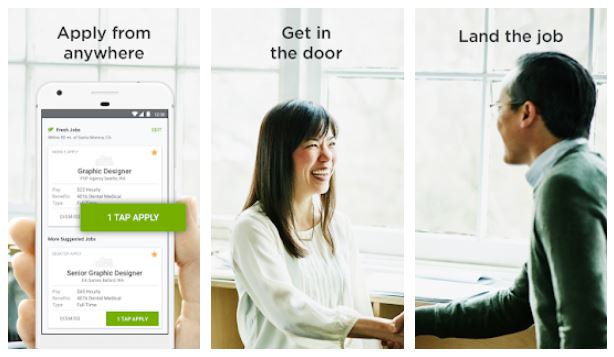 Put An End to the Endless Job Search
One thing that makes searching for a job so painful is all of job boards that you have to search through. However, you can put an end to this endless searching after you install Job Search by ZipRecruiter. With this app, you can sift through hundreds of job boards in a flash.
Of course, one of the best features of this mobile app is that you don't have to search if you don't want to. You can choose to receive notifications from the app as soon as local jobs that are a match for you pop up in your area.
For example, you can have the app inform you when certain kinds of jobs are available in your area. Maybe you're looking for nursing or teaching jobs. You can even choose to search for jobs depending on the amount of time that you want to work. Do you only want a part-time position? Simply search for jobs that only require a part-time commitment.
Search for Remote or Online Jobs
Another great feature about Job Search by ZipRecruiter is that it can help you search for online or remote jobs as well. In this respect, you can actually search for jobs around the world. It's perfect for freelance and self-employed people who are always on the lookout for new opportunities.
The only downside that I found is that this app takes some time to set up in the ZipRecruiter system. This means that you might not be searching for jobs right after you download the app.
Great Customer Service
While testing the Job Search by ZipRecruiter app, I ran into a few glitches and hiccups. One of the most notable was that I kept getting booted out of the app. Also, it would ask for my email every time I started the app despite telling it to remember my email.
Thankfully, reaching out to the ZipRecruiter customer support representatives was easy. They got back to me fast and helped me work out these problems. It's always nice to see a free app like this provide such great customer care.
Job Search by ZipRecruiter Is Worthy of a Download
If you want to make searching for a job easier, Job Search by ZipRecruiter is worth your time. Having the ability to quickly search hundreds of job boards at once is great. Also, the app is completely free. It might take you a bit of time to get set up in the ZipRecruiter system, but once you're in, there's no limit to the jobs that you can find.