Foodies know one of the best ways to find great food in a new city is by talking to locals. The Zomato mobile app facilitates that kind of discussion online, bringing only the best restaurant suggestions. Users can define their dining parameters to find the perfect restaurant for the occasion.
Zomato is like a search engine that finds all the best local restaurants in your area. It features online complete menus, user reviews and ratings, and the app integrates with Google Maps for directions. In some countries, Zomato allows users to order food from restaurants online for delivery. The app features granular search options for restaurants, cafes, pubs, and bars. Users can search by restaurant name or type – such as Indian or Greek food.
Zomato – Food & Restaurants
Price: Free
Category: Food & Drink
Version: Varies by device
Developer: Zomato

Uninstall the app:
1. Go to Settings menu
2. Choose Apps or Application manager
3. Touch the app you want to remove
4. Press Uninstall.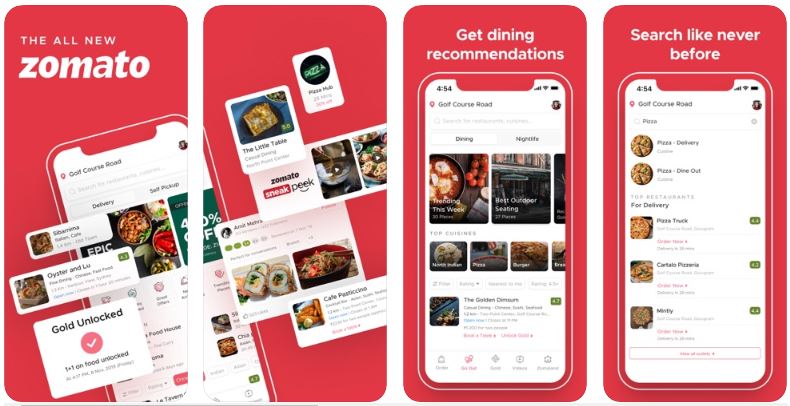 Zomato was previously called Urbanspoon in the United States, Australia, and Canada. In December 2019, Zomato purchased Uber Eats in India from the ride-hailing giant, Uber. Uber Eats is now integrated into the Zomato app with a focus on ordering takeout from the restaurants it features.
Zomato Features
* View restaurant information and menus online
* Find the perfect restaurant for any occasion
* Pictures, user reviews, and ratings of menu items
* Choose from Dine Out, Food Delivery, Nightlife and more
* Zomato highlights local locations with curated lists like "Best Burger in Town"
* Join the community to rate and review top restaurants and share photos
* Curate lists of your favorite restaurants as a local guide
* Order takeout from supported restaurants
* In-app booking for select locations
Zomato is free to use for users and works in over 10,000 cities globally. Restaurants may be able to pay for a spot in one of Zomato's curated lists – so keep that in mind. You do not need to pay anything to use the app to find great restaurants.
However, the service does offer a Gold subscription service in specific locations. Gold members enjoy discounts at partner restaurants in several locations across the globe. The cost to join Zomato Gold depends on the country where it is available. For now, the program is invite-only.
Zomato Pros & Cons
Pros:
* Easy-to-use interface
* Search for thousands of local restaurants
* Tons of user reviews highlight the best locations
* Curated lists highlight local places to enjoy for travelers
* App works in most major U.S. cities
* Great app for checking the menu ahead of time
Cons:
* In-app booking only available in select locations
* Focuses heavily on food delivery
Zomato highlights great restaurants in curated lists, making it valuable for foodie travelers. But it is also a great way to find a place to try new cuisine. Travelers and locals alike will find value here, since Zomato showcases menus and restaurant details in one place.
Being able to sort by the type of restaurant you want to enjoy is a great boon. There are no more surprises when you sit down after a friend's recommendation. Zomato users catalog their visits extensively to share with the community. Many menu items have a corresponding picture taken by a guest with their comment and rating – much like Amazon reviews.