Digital Version of You
An accurate and cute digital version of a person can be created and then shared with other services and apps using Bitmoji. Different versions with a variety of emotions, along with captions of your avatar, can be made. All you have to do is download the Bitmoji app and start creating a cartoon version of yourself!
Bitmoji
Price: Free
Category: Casual
Version: Varies by device
Developer: Bitstrips

Uninstall the app:
1. Go to Settings menu
2. Choose Apps or Application manager
3. Touch the app you want to remove
4. Press Uninstall.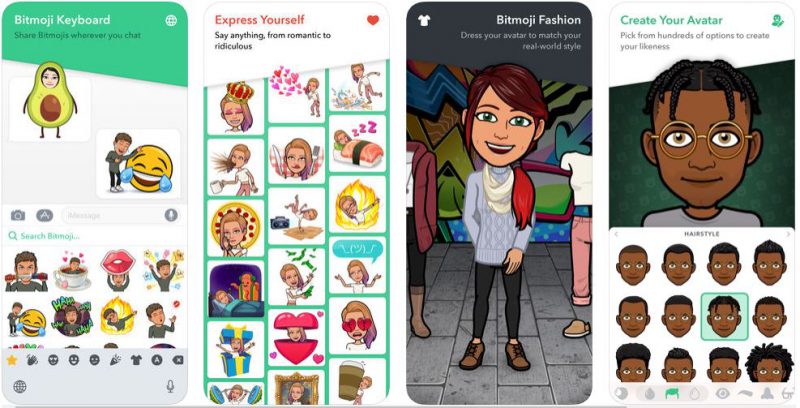 Here are a few examples of the places you can use your personalized Bitmoji:
Gmail
Snapchat
Facebook
Slack
The Bitmoji Keyboard
Any app that has a copy and a paste feature will support the virtual Bitmoji app. You have probably already seen or received a Bitmoji from a friend or colleague before, but you did not know it was a Bitmoji.
Once you create a Bitmoji of yourself, it's very easy to set up the Bitmoji mobile app on your Smartphone. Then you can use the Bitmoji keyboard to send and share a variety of Bitmoji's of yourself that you have created.
How do you get started with Bitmoji?
To start and create your personalized avatar, you will first download the FREE Bitmoji app on your iPhone or Android mobile device. You can then sign up via Snapchat or email and start surprising your friends and family.
Next, you will log in and start customizing your avatar. There are quite a few options for choosing a hairstyle, the shape of your nose, eye color, and a lot more. There are plenty of options, and you can always go back and change things if you aren't satisfied with the look of your personalized avatar.
You can even change the clothing of your avatar as there is a spectrum of seasonal wardrobe options including NBA jerseys and other themed outfits. Although the clothing option will cost you a little and is not FREE!
Snapchat and More
There are plenty of expressive cartoons. If you are on Snapchat, you can even meet up with Friendmoji and have a great time with your friends. The Bitmoji mobile app website provides a place where you have Do's and Don'ts regarding the use of your Bitmoji.
For example, the website shows you how to create a background color and font. They recommend that the logo should not be smaller than a quarter-inch wide.
Here are more tips on how to create a Bitmoji of your own:
The Bitmoji download is a green icon with a chat bubble that has a white winking item on it. You can click on that to open the app.
Then there is a gear icon – Tap on it
The reset avatar icon – Tap to reset the avatar
Tap on the OK button
You can now select your gender
Choose a Bitmoji style
Go ahead and customize the hair and face you like
You can SAVE your creation
If you'd like an outfit; this is where you would add one on
Finally, you now have your personalized avatar