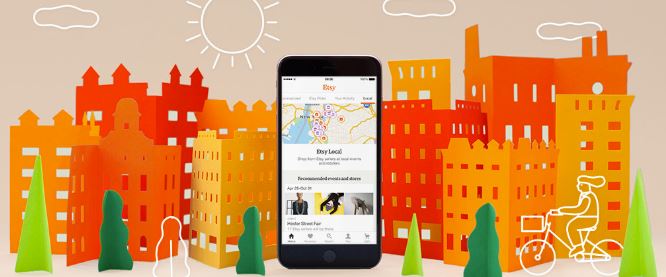 Etsy Shopping: Discovering a World of Creativity Etsy is a unique marketplace where you can find items created by artists around the world. The mobile app gives you a chance to shop wherever and whenever you have the time. Explore the features that make Etsy just as distinct as its creative community.
Browse Among Categories
There are thousands of items on Etsy, so narrowing down your search is the first goal. Type in a specific item for a thorough search, or look through the categories. From electronics to purses, there's a category for every item.
These categories are broad, so feel free to browse through each one. You might find an unusual item that barely fits the category, but perfectly meets your needs.
Etsy: Handmade & Vintage Goods
Price: Free
Category: Shopping, Social
Version: Varies by device
Developer: Etsy, Inc

Uninstall the app:
1. Go to Settings menu
2. Choose Apps or Application manager
3. Touch the app you want to remove
4. Press Uninstall.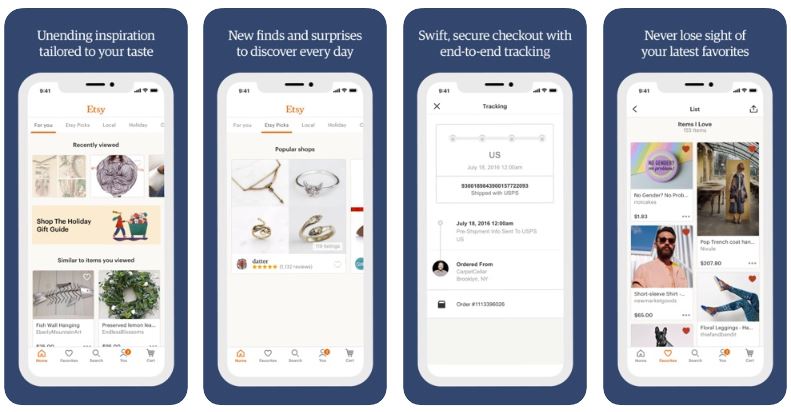 Get Inspired
With each browsing session, you're creating a history. Your homepage will have "recently viewed" items and products that might inspire you now. There are guides for every possible occasion too. As the holidays approach, for example, you'll see gift guides to help you through the season.
The inspiration is based on your history so using the app with a logged-in account is the key to success. Start with a download and new account if you're a brand-new shopper with Etsy.
Pick Out Favorite Shops
Once you find an Etsy seller that has amazing items, tap the "favorite" button. By favoriting the shop, you'll keep up with their current and new merchandise. You can even have notifications sent about their new items. You might find yourself buying from one shop almost exclusively.
Be Social
Because you aren't buying items from a huge conglomerate, being social on Etsy is easy and encouraged. If you have a question or customizing concern, send a message to an Etsy seller or shop. Most sellers respond within 24 hours. They thrive on this communication because it only helps the item become a better deal for the consumer. Ask about colors, engraving and more. There's almost no limit to how an item can be customized with a little conversation.
Keep up With Shipments
Items sold through Etsy can come from any corner of the world. After a mobile app purchase, track the item with the tracking number supplied from the artist. Most artists use a tracking shipper in order to protect their inventory. If any item is shipped without tracking, it's clearly noted during the purchase process. Most items follow the tracking method, and you'll know exactly where the item is at all times.
Trust in Secure Payments
Etsy is a community of artists. Each purchase goes towards an artist's company. If you're concerned about payment security, Etsy has this area covered. Each transaction is safely completed on the secure website. You have the option of using your credit or debit card along with third-party alternatives, such as Apple Pay or PayPal. Choose your preferable payment method and know that the information is safe.
Leave Your Feedback
You may be a shopping fan with Etsy, but clicking on "buy now" isn't the end of your purchasing adventure. Etsy sellers depend on feedback from their clients. These reviews reflect their professionalism and drive further sales.
Leave constructive feedback on any of your purchases. Perform this quick task in the app because a few sentences is all that's needed. In the future, you may want to become a seller yourself with an install of the companion app.
Using the Etsy app is the best way to refine all of its suggestions for you. Stay logged in so that you can always tap around. New items are always being added to the site. Don't miss out because Etsy in your pocket is a great way to enjoy your spare time.