Super Mario Run - Fun for the whole family!
Download Super Mario Run App on any of your mobile devices and you are now ready to start playing the game of your life on the go. It's a side-scrolling game developed by Nintendo and there's also the auto-runner mobile game.
This game was released in 2016 for iOS and in 2017 for Android. It's Nintendo's first game that can be used on a mobile device and the first Mario series that can be used on non-Nintendo hardware.
Super Mario Run
Price: Free
Category: Adventure
Version: Varies by device
Developer: Nintendo Co., Ltd.

Uninstall the app:
1. Go to Settings menu
2. Choose Apps or Application manager
3. Touch the app you want to remove
4. Press Uninstall.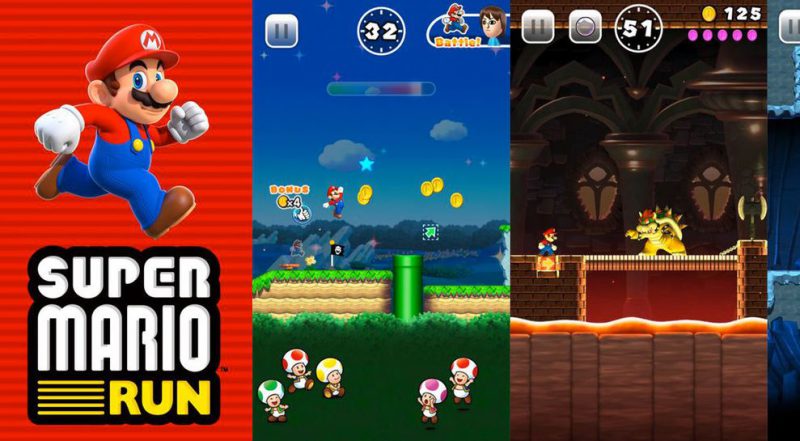 A New Type of Mario Game
With this game, you can use one hand to play the controls. Mario runs forward. He can do midair spins, stylish jumps and gather coins while he reaches his goal. Mario will jump his highest the longer the player touches the screen.
Like the other side-scrolling games, the Download Super Mario Run App game directs the player to maneuver Mario onto his enemies, into all the coins, and over various gaps. The result should be to get Mario through the course as fast as possible.
Super Mario Run Mobile App
For the replay, each player must collect the normal coins, as well as all the special coins. There are five pink coins. Once those are found they will unlock five purple coins. These purple coins will unlock another five black coins. In a given level it will take at least three turns to collect everything.
There are at least 5 main playable characters in this game and each has a unique ability:
1-Mario who resides in the Mushroom Kingdom is, of course, the main character. He's a short and plump Italian plumber who's always rescuing Princess Peach from a villain called Bowser.
2-Princess Peach is kind and gentle. She wears pink and lives in a castle in the Mushroom Kingdom who is always being attacked by the Koopa Troup led by a villain named Bowser.
3-Luigi is Mario's sidekick, as well as his fraternal twin brother. He is younger and less experienced.
4-Yoshi is another one of Mario's side-kicks. He's cute and human-like. A fictional green dinosaur who can use his tongue to travel a long distance and eat the enemy or access out of reach objects.
5-Toad and Todette are twins: A brother and sister who are made out of mushrooms. They are both faithful attendants who work on Princess Peach's behalf.
Free Downloads and Many Modes
The Super Mario Run app is free and after the purchase of the game, all modes can be played at no additional charge.
Here are a few of the modes:
1-The World Tour mode is when Princess Peach is rescued from the clutches of Browser. To get to her one must travel scenic plains, ghost houses, airships, caverns, and castles. After rescuing the princess there will be a nine-course World Star special.
2- During the Remix 10 mode the player will go through 10 succinct courses that change every time. The search for Daisy, who is lost, is the goal for this mode.
3- Toad Valley mode challenges people globally. Here Mario is stylish and friends compete against each other.
4- Kingdom Builder will help build your kingdom that's elegant and customized by you and to your liking.