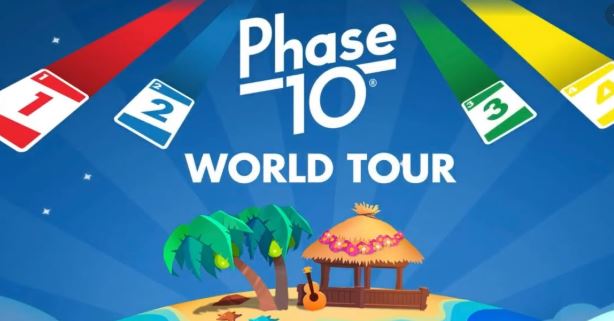 Sometimes you are looking for something to challenge your brain, when you are waiting for an appointment, when you have a free moment or when you want to do something fun. Other times, you are stuck at home bored. Maybe you or your kids want to learn a new game, one that lets you play against opponents to ultimately win. Perhaps you or your family is obsessed with the colorful card game UNO! Or, maybe you just want to get into playing games more often. Whatever the case, Phase 10: World Tour offers all that, and more. It is similar to UNO, making it something that all ages will enjoy.
Phase 10: World Tour
Price: Free
Category: Card
Version: Varies by device
Developer: Mattel163 Limited

Uninstall the app:
1. Go to Settings menu
2. Choose Apps or Application manager
3. Touch the app you want to remove
4. Press Uninstall.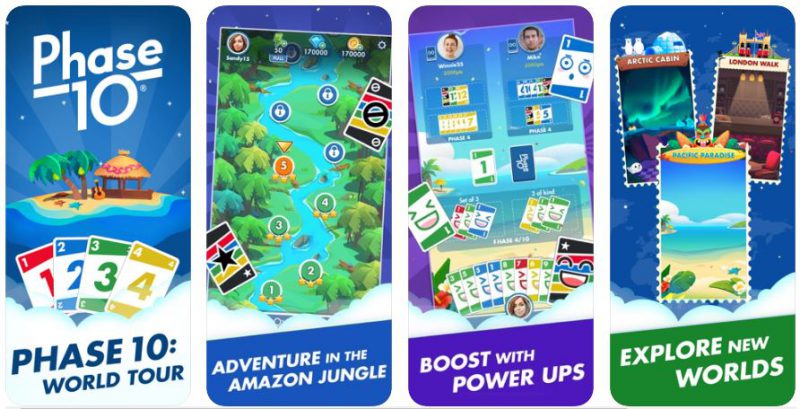 Phase 10: World Tour was created by the same people who made the UNO! app. In this game, though, instead of aiming to end up with only one card at the game's conclusion, you need to finish a Phrase to win. Friends and family have come together through friendly completion as a result of playing this game, and now players can go around the world playing what they love.
The Benefits of the App

There upsides to the Phase 10: World Tour app are high in number. Check out some of them below, and find out why you should install it!

A Game for Everyone: Phase 10: World Tour is rated "E" for Everyone. That means people of all ages can enjoy the game and play it together.

In-App Purchases: The app offers purchases to enhance game play. Players who want to level up can do so, for all a small fee.

Like Rummy, but Better: Phase 10: World Tour is similar to the classic card game, but offers a modern twist. Complete each Phase quickly to stay ahead. Collect cards within a Phrase. Once you have the sets, put them where the other players can see. Congrats, you have earned a phrase!

Keep Winning: Once a player plays their entire hand, the game ends. Players who cannot must start over and try again. While some can move ahead, others are left behind.

Go on an Expedition: In journey mode, travel through the Amazon. Whenever you play offline, blaze a trail through challenges. If you succeed, you can get energy in the form of rewards.

Explore the World: Go to faraway places by Phasing 10 tours. Compete with other international players everywhere from the North Pole to the Pacific.

Play how you want: Play in new arenas when you want a change of scenery. Go on the London Walk or to the Arctic Cabin. The best part? Every area has different Phases and online opponents to play against.

Colorful and Vibrant: The colorful game pieces and arenas are aesthetically pleasing and will brighten your mood.

Easy to Learn: This game is so simple that players pick up the rules in no time.

Our Review of the Phase 10: World Tour Mobile App

The object of Phase 10: World Tour is to get rid of your cards by placing them in the correct piles, and to be the first to do so. If this mix of UNO! and rummy is appealing to you or someone in your family, we recommend giving it a try. Download the app today to get enjoyment out of playing later.